9
Les Sims 2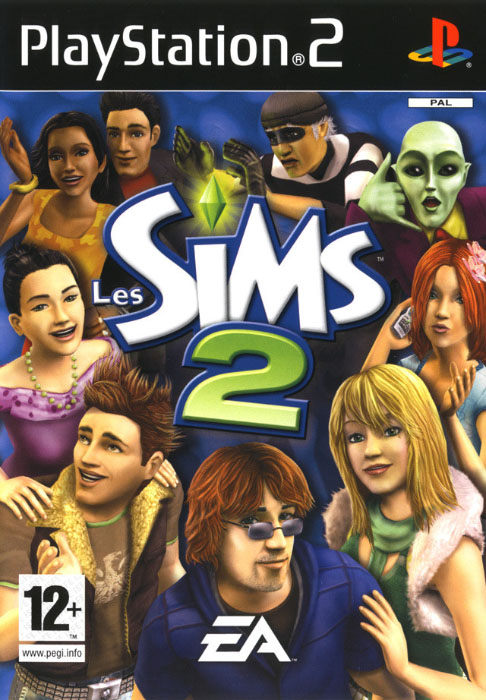 Console : Playstation 2
Genre : Management - Simulation
Multiplayer : 2 players
Year : 2005
Developer : Maxis
Publisher : Electronic Arts
Weekly games : 28

The Sims 2, commonly referred to as TS2, is the first sequel to The Sims and the second major title in The Sims series. The Sims 2 was first released on September 14, 2004.
The Sims 2 heralds sweeping changes from the original. The isometric view of The Sims is replaced by a full 3D environment. Sims experience life stages (baby, toddler, child, teen, young adult[TS2:U], adult, and elder) which have them age from birth to death, and their genetics can be passed on to their children. Unlike the original The Sims, where the player can spend forever raising a Sim's skills, the aging system in The Sims 2 imposes a time limit on this before the Sims die. Sims' personalities are given an overhaul, with each Sim having an aspiration, wants, and fears.
The Sims 2, like its predecessor and successor games, is open-ended with few goals. Players can build and furnish homes for their Sims, in order to fulfill the Sims' motives. They can choose to focus on building their Sims' relationships and skills in order to advance through their careers or start a family. They can also focus on achieving a Sim's aspiration through the completion of wants and avoidance of fears.
The Sims 2 shipped with 3 pre-made neighborhoods; Pleasantview, which is a continuation of the original The Sims storyline 25 years later; Strangetown, a desert landscape with paranormal occurrences; and Veronaville, a neighborhood based on several plays by William Shakespeare. The Sims 2 also shipped with many pre-made Sims and families, including some Sims and families that first appeared in The Sims.
There are no images in this album yet
---
User Feedback