Houshinengi 2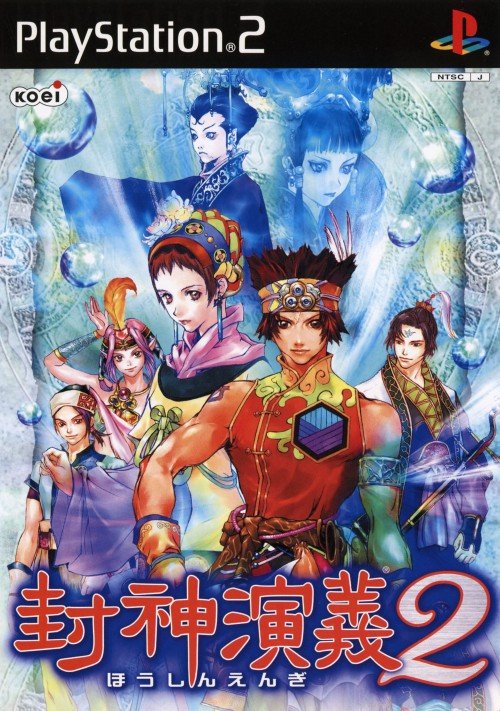 Console : Playstation 2
Language :

Multiplayer : 1 player
Year : 2002
Developer : Fu-Qi
Publisher : Koei
Houshinengi 2 is the sequel to Houshinengi and the first title of the series to be converted into 3D. While the game still retains its RPG elements, it acts more like an action title with Warriors inspired gameplay

The illustrations and character designs were done by Takeshi Okazaki. The character models in this game were used again in Mystic Heroes.

Once long ago, during the wars between light and darkness, a peculiar union between a devil and a human was born. They gave birth to a magically gifted child, a child who can neither be classified as a human, a devil, or a mystic. From these descendants began the formation of the Tao Clan. These individuals tap into and protect the world's long forgotten power of tao, the living energy of the world itself. Safe guarding the mysteries of tao, their presence has faded from history and into obscurity. They are now thought to exist only in legends.

Three years have passed since Taigong Wang and his allies have defeated the nefarious Da Ji and King Zhou. Morning Song has been restored as a peaceful capital, and the people enjoy a long forgotten peace. However, the rivalry between the two mystics clans still lingers. These clans are the Kunlun Sect, taoists who defied the Shang Dynasty, and the Nine Dragon Sect, mystics who once supported King Zhou. Unbeknown to the mystics and people, the members of the Nine Dragon Sect seek to rise again and conqueror the living realm with powers of darkness, manifesting as monstrosities known as Savage Beasts.

A young orphan named Ziya is swept away from his mundane village life when he and his childhood friend investigate a mysterious gate. There, they find an unconscious girl named Li Lan, whose conflict inevitably drags the young men into an adventure the spans throughout the human world and celestial realms.
There are no images in this album yet
---
User Feedback