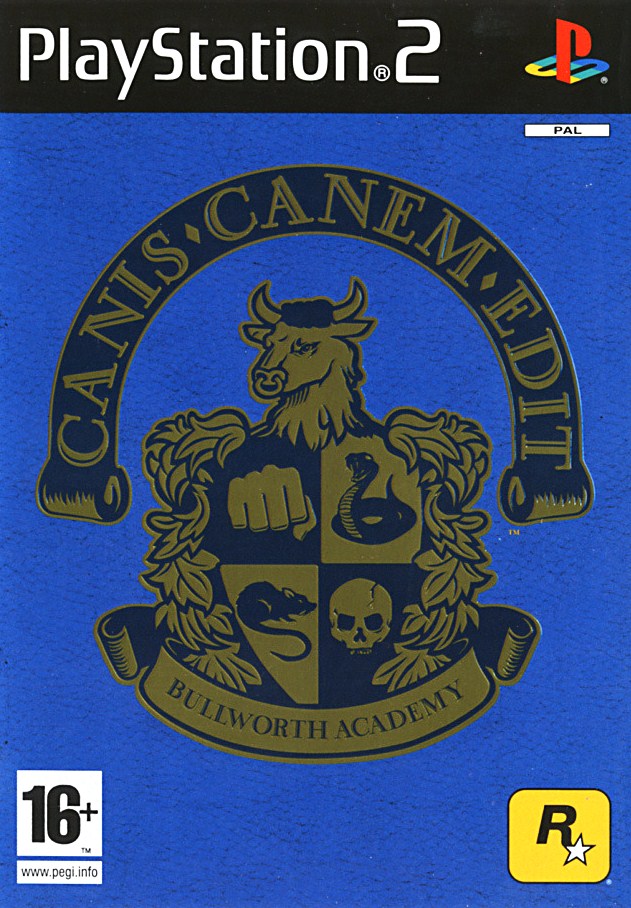 Multiplayer : 1 player
Year : 2006
Developer : Rockstar Vancouver
Publisher : Rockstar Games
Weekly games : 30

Bully is a story of one Jimmy Hopkins, whose academic success hasn't been anything spectacular as he's been expelled from various schools. His parents have a grand idea of sending him to Bullworth Academy which -- despite its grand name -- houses lots of other kids like Jimmy. This is the place where future dictators, murderers, and mad scientists reside. With a help of a few friends, some wits and hard-as-a-rock fists, Jimmy has to survive through one year in Bullworth Academy.
Often described as "GTA in high school", the game indeed has many similarities with the famous car-hijacking series. It features a "sandbox" environment, which encompasses not only the vast high school grounds, but also the nearby town of Bullworth. As in GTA games, the player can choose to complete missions in different order, or simply roam the game world, interacting with the environment and the characters.
Naturally, much of the typical GTA-like content has been changed to fit the high school setting. The violence is still present: Jimmy can punch and kick anyone he encounters, as well as use a variety of (non-lethal) weapons such as slingshots, fire crackers, and even self-made guns. It is not possible to hijack cars, but Jimmy is able to steal and ride bicycles. The missions include a variety of gameplay styles: chases, races, shooter-like sequences, escort missions, spying, random acts of vandalism, and many more.
Bully features a plethora of activities and mini-games that can be accessed outside of the missions. Jimmy can simply attend classes and study. Each class is built like a mini-game: for example, language lesson involves composing as many words as possible out of a few given letters within a time limit. It is possible to find, buy, and wear different outfits, get jobs and earn money, and even date schoolmates and buy presents for them.
Alternative versions
User Feedback