Patriotic Pinball
Download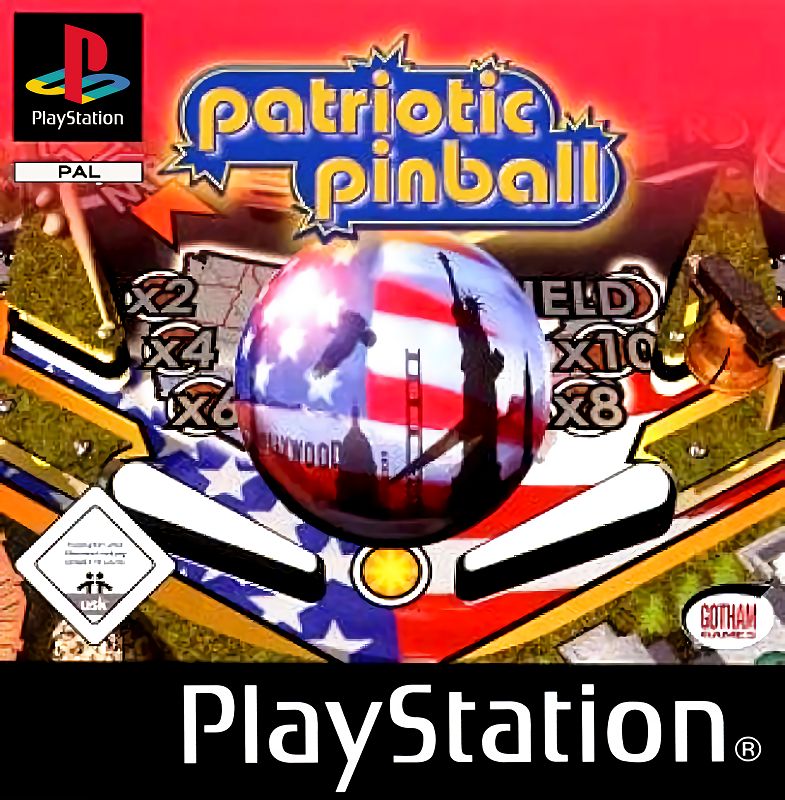 Console : Playstation
Genre : Pinball
Multiplayer : 4 players
Year : 2003
Developer : Wildfire Studios
Publisher : Gotham Games
Popularity : 3

Patriotic Pinball accurately describes the theme of the game. There are two tables in all, each with their own different theme and different "missions" the players to accomplish for each table.

There is Road Trip Coast to Coast, where the table mostly consists of American landmarks like the Hoover Dam and The Golden Gate Bridge. The other board is called America on Duty, where the underlining themes of this table mostly consists of the U.S. Military along with classic background battles like Gettysburg. There is also a three multi-ball games in each table.

It also features patriotic themes such as notes from "Anchors Aweigh" and even "Taps" when the player loses their ball. The game is rendered with 3D graphics and has animated backgrounds.
---
---
Retour utilisateur