Other Life: Azure Dreams GB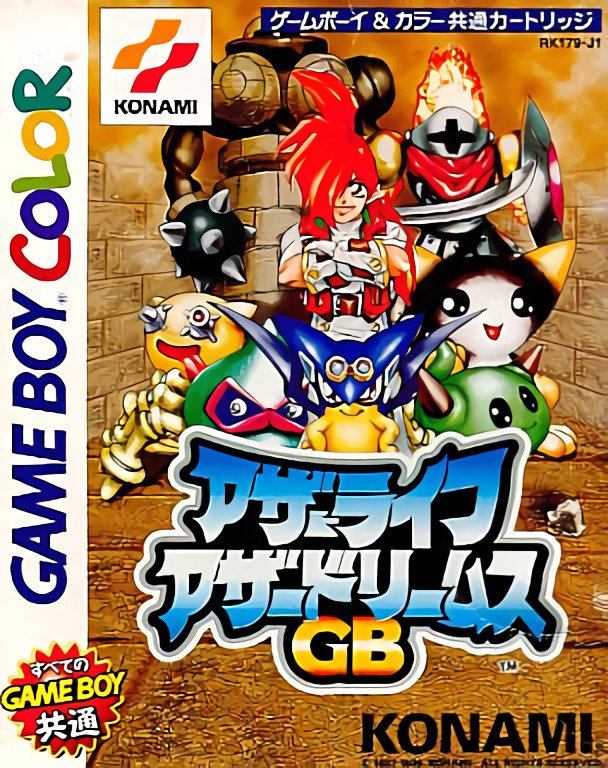 Console : GameBoy Color
Language :

Genre : RPG
Multiplayer : 1 player
Year : 2000
Developer : KCE Nagoya
Publisher : Konami
Weekly games : 1

The appetites of RPG fans are seemingly insatiable when it comes to gobbling up exciting new adventures. Konami tosses these gamers a bone with Azure Dreams, a monster-hunting RPG adventure for Game Boy Color.

Set in the desert city of Monsbaiya, Azure Dreams gives gamers control of a 15-year-old boy who has recently come of age. The boy's father was an adventurous monster hunter who disappeared in the Tower of Monstrosity when the boy was a young infant. After enduring a 10-minute introduction sequence, gamers gain control of the boy and finally begin their quests to the top of the Tower.

While most RPGs provide massive worlds to explore, nearly all of the action in Azure Dreams is confined to the Tower of Monstrosity. This makes for monotonous exploration, but a random level generator ensures that the Tower is completely different each time you enter.

The Tower is full of evil monsters, but if the boy finds a monster egg before it hatches it can be tamed. By finding eggs and taming monsters, the boy can build his monster collection and use his new companions to fight the other monsters in the Tower. When an enemy monster is encountered, your tame monsters will automatically attack it according to a previously determined battle strategy.

Players also have the option to fuse monsters together to form new creatures, which adds a bit of depth to the gameplay. Also, two players can use the Game Link Cable to trade monsters back and forth. Unfortunately, there is no Battle Mode available.

Even though the gameplay in Azure Dreams can get a bit repetitive, the random level generator and sheer number of monsters to defeat makes this Pak a worthwhile romp for RPG fans ? especially if you're stuck on a tedious road trip.

Azure Dreams is compatible with Game Boy Pocket and the classic Game Boy as well as Game Boy Color.
There are no images in this album yet
---
User Feedback