Ookami Kakushi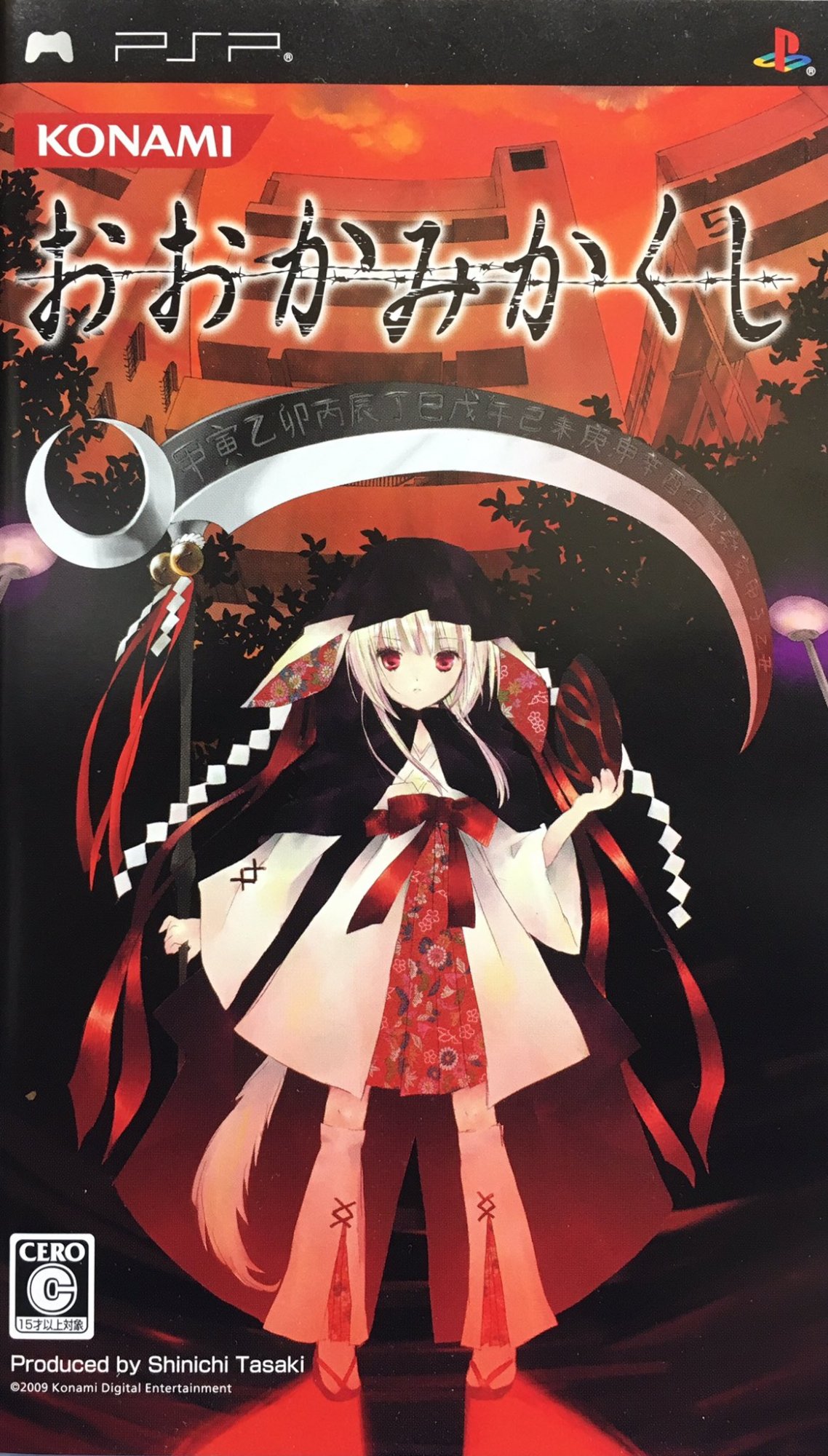 Console : Playstation Portable
Language :

Genre : Visual novel
Multiplayer : 1 player
Year : 2009
Developer : Konami
Publisher : Konami
Ookami Kakushi (wordplay on ookami (wolf) and kamikakushi (spirited away)) is a Japanese visual novel developed and published by Konami for the PlayStation Portable, with Ryukishi07 of Higurashi no Naku Koro ni fame as game director and the manga author duo Peach-Pit as character designers. The game was released on August 20, 2009 in Japan.
A 15-year-old boy, Hiroshi Kuzumi, has recently moved into a new town in the mountains. The town is separated into new and old streets by the river, and many mysterious local customs and practices still remain, and the townspeople are unusually friendly towards him. Although Hiroshi is confused but enjoying his new life, one person has kept her distance from him: class committee member Nemuru Kushinada. In their few encounters she gives him a word of advice: "Stay away from the old streets."
As the story goes on, Hiroshi learns about the town's local traditions and legends—most prominently the ones about the local Wolf Spirits. However, something mysterious is going on in the background; people mysteriously "move away" and students suddenly "transfer schools" while none of the locals pay any attention. Hiroshi initially tries to ignore it, but he soon sees a girl with an enormous scythe along with people in strange masks killing someone who is said to have "moved away" the following day. Hiroshi is soon drawn into the dark secrets long hidden by the townsfolk, and uncovers a plot to destroy the town.
There are no images in this album yet
---
User Feedback