Not Treasure Hunter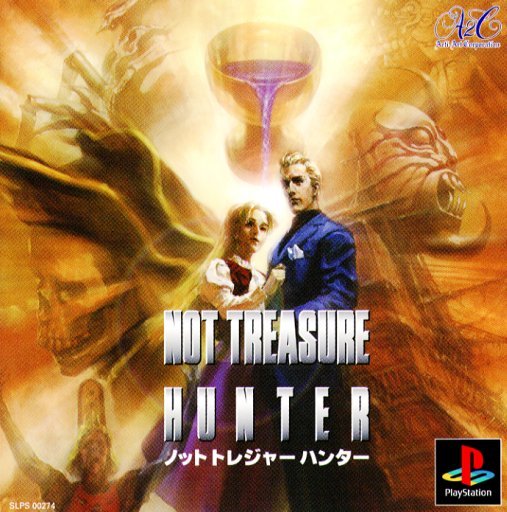 Console : Playstation
Language :

Multiplayer : 1 player
Year : 1996
Developer : Acti-Art Corporation
Publisher : Acti-Art Corporation
British archaologist James Arklight receives a note with a clue to the location of an ancient civilization. Pursuing the treasure, though, will bring him in contact with a dying adventurer with a dire warning, a girl in need of rescuing, and countless deadly traps and creatures.

Not Treasure Hunter is a linear action-adventure game following a preset plot. Each action scene follows the player through different caves or other classic adventure movie tropes. Death lurks around every corner, and the slightest wrong move will doom the player to a quick death, requiring them to start the game over. The protagonist is equipped with a gun, giving the player some modicum of defense agains the lizard people and giant spiders that inhabit the caves they're exploring, and they can also kick enemies. Aside from simple combat, players will also sometimes be faced with multiple-choice options of how to proceed. Rather than branching story paths, it's a simple choice between life or death: the right option lets the player continue with the story, and the wrong option instantly kills them in one of many different ways.
There are no images in this album yet
---
User Feedback