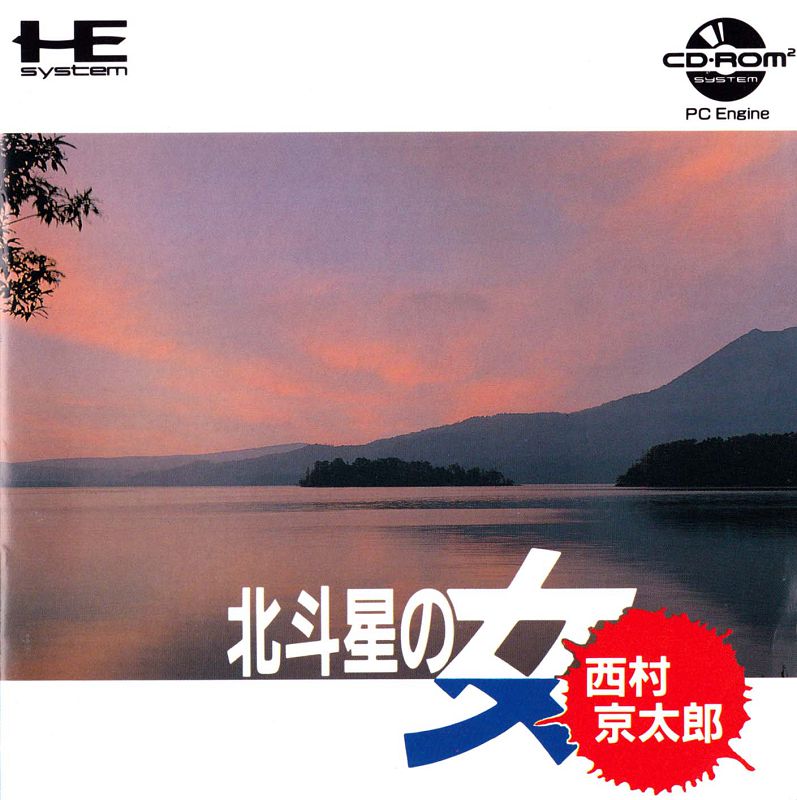 Console : PC Engine CD
Language :

Genre : Adventure
Multiplayer : 1 player
Year : 1990
Developer : Naxat Soft
Publisher : Naxat Soft
Hokutosei no Onna (the title refers to the express train connecting Tokyo and Hokkaido in Japan rather than the Ursa Major constellation) is based on the works of the Japanese detective story writer Kyōtarō Nishimura, starring Inspector Totsugawa and his assistant Kamei, who is the protagonist of the game. A man was found stabbed to death in his apartment in Tokyo; shortly after the investigation begins, another man is killed in a hotel room in Hokkaido. Kamei must question witnesses and suspects and examine evidence in order to solve the mystery.

The gameplay format is that of a Japanese adventure: the player selects verb commands (Examine, Ask, Move, Show, etc.) and combines them with people or objects to gather information and advance the plot. At certain points the interaction switches to point-and-click interface, requiring the player to carefully examine a room or an object, searching for clues.
Game files
Nishimura Kyoutarou Mystery - Hokutosei No Onna 2018/05/10 134.96MB
There are no images in this album yet
---
User Feedback