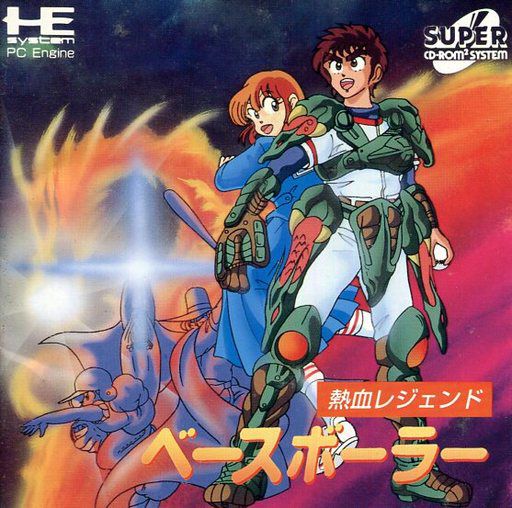 Console : PC Engine CD
Language :

Genre : RPG
Multiplayer : 1 player
Year : 1995
Developer : Pack-In-Video
Publisher : Pack-in-Video
In a world where baseball plays a pivotal role in people's lives, teams compete against each for supremacy, using spiritual and magical moves, as well as robots. Recently, a powerful demon took control of the land, and some humans began using the art of baseball for evil purposes. The malevolent Dark Baseballer has been terrorizing innocents, and it is up to a group of young people to restore justice.

Nekketsu Legend Baseballer is a role-playing game dedicated to baseball. There is no actual baseball simulation in the game: much of it plays like a traditional Japanese RPG, with top-down overworld, town and dungeon explorations, party management, leveling up, equipment, items, etc. However, all the usual RPG paraphernalia is completely baseball-themed. Random turn-based battles occur less frequently than in other comparable games, but last a considerable amount of time due to their mechanics: each party member is in control of a group of "baseball robots", and defensive and offensive actions are named after real baseball moves.
Game files
Nekketsu Legend Baseball 2018/05/11 177.54MB
There are no images in this album yet
---
User Feedback