WWE Smackdown vs. Raw 2009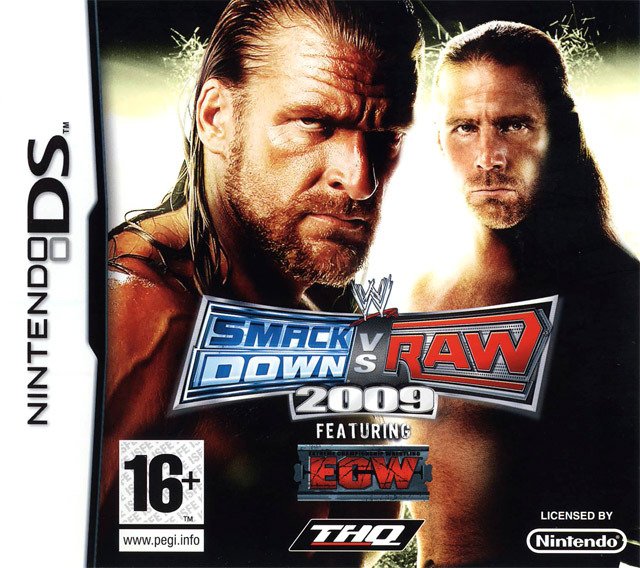 The world's number one wrestling game returns this year with the ultimate WWE experience.
More realistic, more technical, with an exclusive co-op mode to train, compete and reach the top of the podium together! WWE Smackdown vs Raw 2009 will allow players to face the terrible world of WWE together. Alone you are strong, but together you will be invincible!

- WWE Smackdown vs. Raw 2009 brings a whole new way of playing to the Nintendo DS. Using the stylus and the crosshair, discover a new experience on a handheld console.
- More fighters and more game modes in order to provide players with an ever richer and more complete experience.
- Character customization has always been a success factor for the WWE Smackdown vs. Raw franchise, so it's only natural that it's still present this year with improvements!
- A reworked and improved season mode awaits. Players will be able to meet other WWE superstars, increase their skills and complete objectives in legend challenges.
There are no images in this album yet
---
User Feedback