WarioWare: D.I.Y.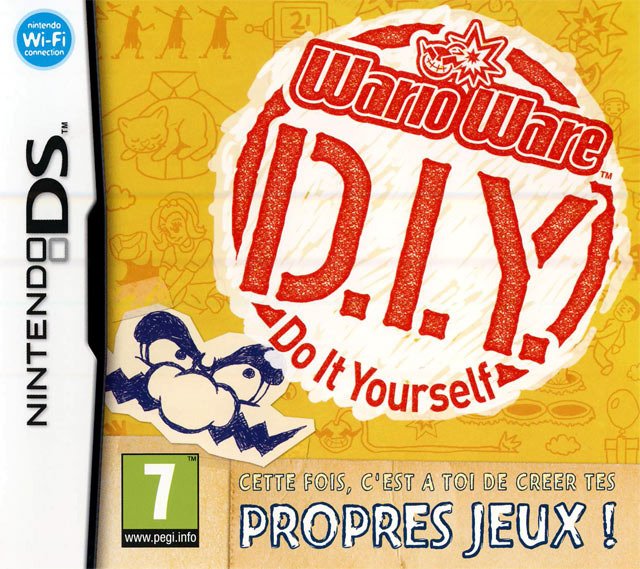 Console : Nintendo DS
Genre : Other
Multiplayer : 2 players
Year : 2010
Developer : Intelligent Systems
Publisher : Nintendo
Weekly games : 2

Dr. Crygor, the mad scientist, has done it again! This time he's created the all-purpose machine, the MakerMatic 21. Games, music, comics - the MakerMatic 21 can do it all! Wario soon finds out about the latest invention, and immediately thinks that it'll lead him to big, big bucks!

WarioWare D.I.Y. is a game similar to WarioWare, Inc.: Mega Microgame$!. As with that game, players play through sets of short microgames where they must work out what to do before the time limit is up. However, unlike the original WarioWare, in this game, you're able to construct your own microgames from start to finish. By adding graphics, music and scripting, you'll have your own game ready to ship!

The game features comprehensive tutorials on how to script, create graphics and compose music using the game's user-friendly interface. However, if you're not good at drawing or composing (or just don't want to), you're able to import graphics and music from any of the 70+ preloaded games. You can also examine them to see how the scripting works for use in your own games.

A major feature of WarioWare D.I.Y. is the social aspect of sending and receiving games. The game encourages game sharing, both locally and through Nintendo Wi-Fi Connection with the use of friend codes. Up to two games, records and comics can be stored in each user's Warehouse for download by other users.
---
User Feedback