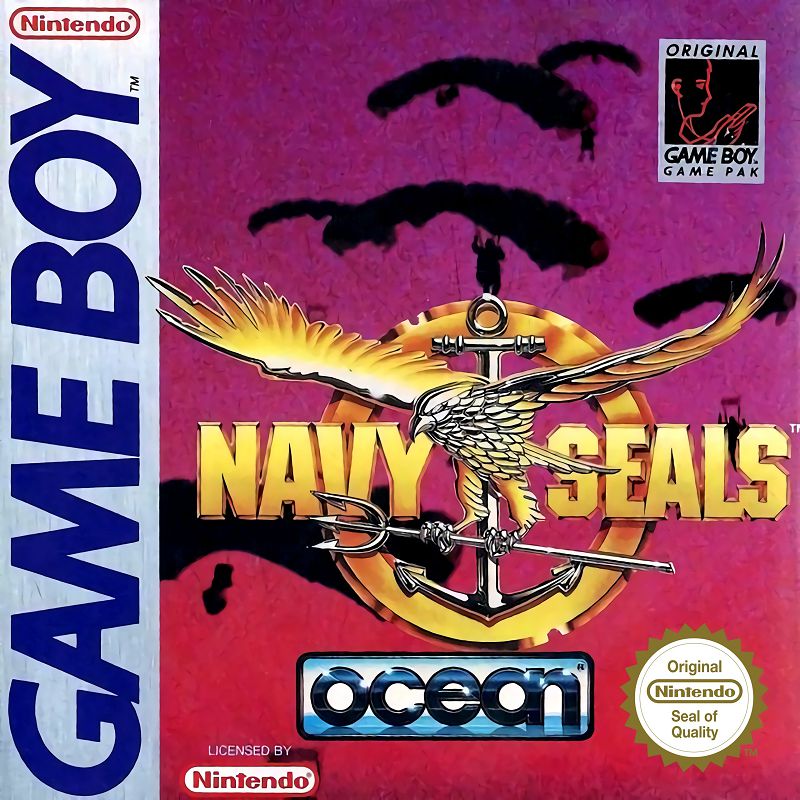 Console : GameBoy
Language :

Genre : Action - Platformer
Multiplayer : 1 player
Year : 1991
Developer : Ocean
Publisher : Ocean
Like many of Ocean's games Navy Seals was licensed from a film of the same name, by Orion. You control a succession of the USA's elite fighters with the aim of destroying missiles held by terrorists. You must work your way through levels and find the exit to get to the next level. At the beginning and end of each level, there is a cut scene which consists of a still image with text, to progress the story of the game.

You will of course meet many more fighters throughout the level, and pick up improved weapons as the game goes on. The gameplay is fairly standard platform work, seen in many other Ocean movie tie-ins.

The Game Boy version of this game differs from the home computer version released around the same time. The level layout is different, there are no ladders ladders or ropes and you don't have to place bombs. This is possibly due to technical or game pack memory limitations of the Game Boy.
Further information :
Translation version 1.0

Thanks to Wave for this translation.

Game files

Navy Seals 2018/06/07 87.00KB

There are no images in this album yet
---
User Feedback