Kouryu Densetsu Villgust Gaiden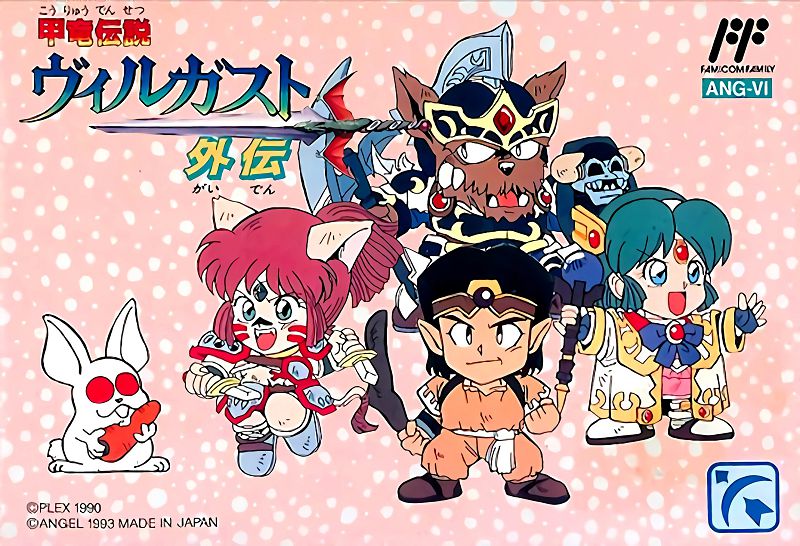 Console : NES
Language :

Multiplayer : 1 player
Year : 1993
Developer : TOSE
Publisher : Angel (Bandai)
In this game, you control Murobo, a kobold fighter. One day the queen tells you an evil demon is preparing to conquer the land of Villgust and to being death and destruction to all people. You are the only one who can save the world, but you need to be strong and to find comrades, such as cat-like fighters from a nearby town, to help you on your difficult quest.

The game is a mixture of traditional RPG with side-scrolling action. Every time you encounter an enemy, you have two options: combat and auto-combat. Auto-combat makes you and the enemies attack in turn-based style, without you being able to interfere. If you choose the combat option, a side-view screen pops out, on which you and your enemies appear. Both your party and the foes can jump and attack in close combat and from a distance.
Further information :
Translation version 1.0

Thanks to cccmar, TheMajinZenki and Supper for this translation.

There are no images in this album yet
---
User Feedback