2
KKND: Krush Kill 'N Destroy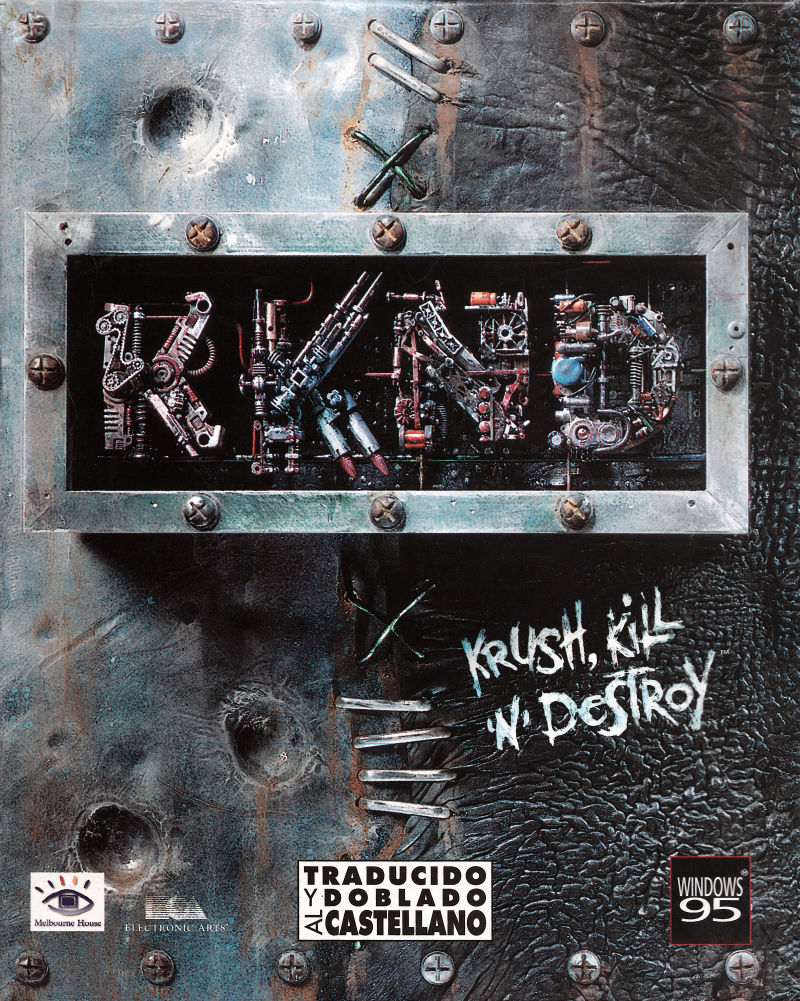 Console : DOS
Language :

Genre : Strategy
Multiplayer : 2 players
Year : 1997
Developer : Beam Software Pty., Ltd.
Publisher : Melbourne House
After a nuclear war humanity is divided up into two groups: the survivors and the mutes. The survivors lived under the surface of Earth for years. After they crawled up to the light again, the whole world has changed. The most important resource is oil and now a war between the Evolved (mutants) and the Survivors begins. The Evolved use mutant animals as units, while the Survivors use their high-tech vehicles.
KKND is a real-time strategy game where oil is the primary resource to earn the currency needed to construct buildings and train units. Different buildings can often be upgraded multiple times to unlock new options.
---
User Feedback