5
Killer Instinct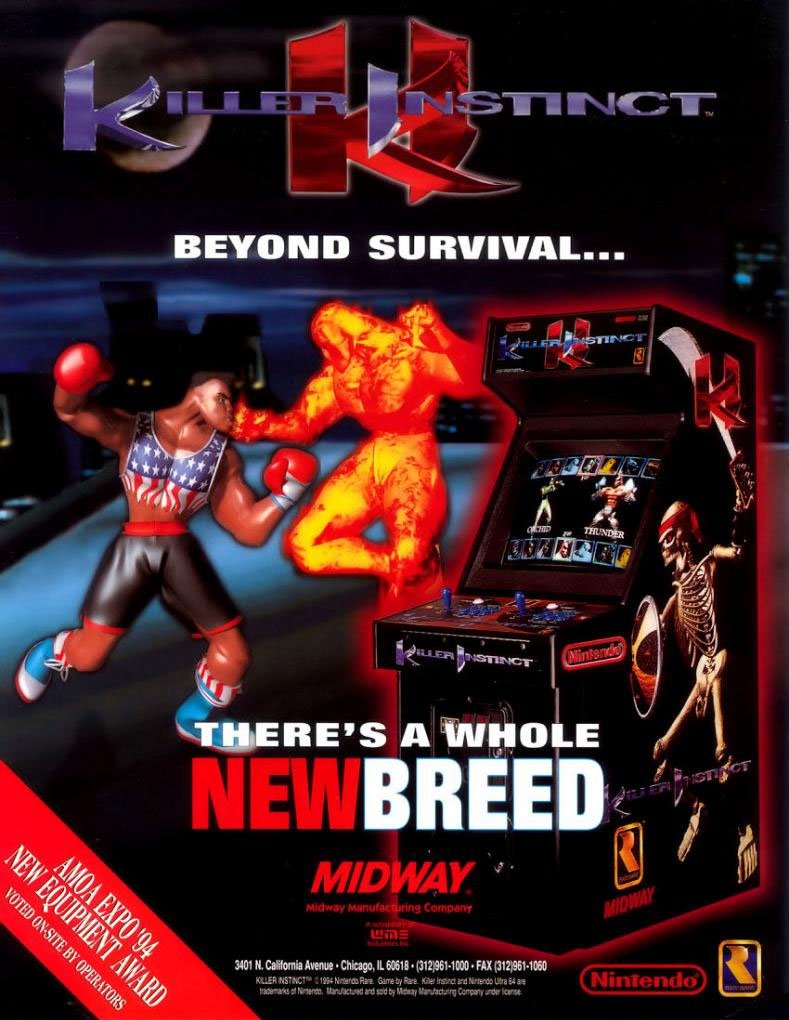 Console : Arcade
Language :

Genre : Fighting
Multiplayer : 2 players
Year : 1994
Developer : Rareware
Publisher : Midway
Weekly games : 7

Fulgore, Jago, B.Orchid, Spinal and all your favorite warriors contend in the Ultratech Killer Instinct Tournament. Each combatant engages in the KI Combo Theory of connected moves and finishing tactics to destroy their opponents. With incredible displays of eyelasers, ice lancers, wind kicks, and laser blades these fearless fighters prove their battle prowess. But remember, if you lose, it's hero to zero!
Further information :
To launch the game, you must first install it in your MAME

1. Download the Game in CHD version
2. Find the game in its directory (\ Romstation \ app \ games \ downloads \ Killer Instinct \ files \ kinst)
3. Unzip the archive and recover all the files that were inside
4. Go to your MAME folder (\ Romstation \ app \ emulators \ downloads \ MAME \ files \ MAME)
5. Go to the roms folder and create a folder with name: kinst
6. Paste all files in this folder

Then you can launch your game from romstation

There are no images in this album yet
Related videos
---
User Feedback