Kai no Bouken: The Quest of Ki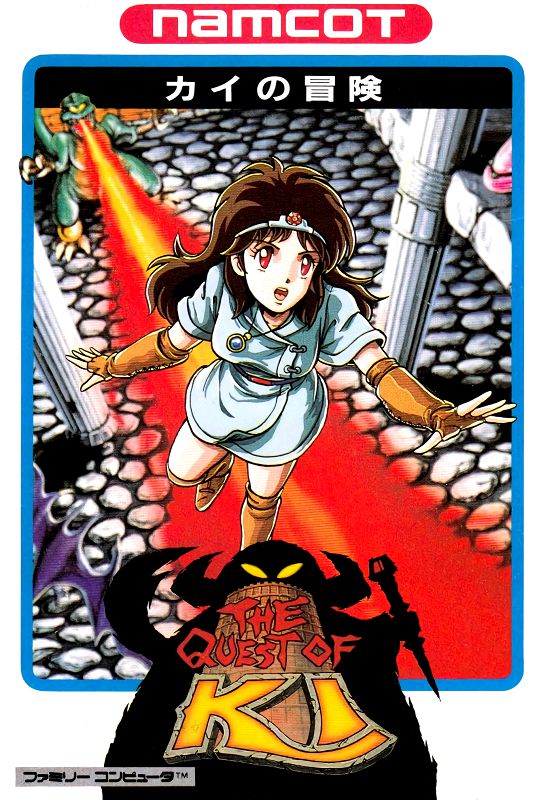 Console : NES
Language :

Genre : Action - Platformer
Multiplayer : 1 player
Year : 1988
Developer : Game Studio
Publisher : Namco
The third game in the Tower of Druaga series is actually a prequel to the original game. Right after the demon Druaga stole the Blue Crystal Rod, the goddess Ishtar sends the priestess Ki to retrieve it.
The player controls Ki in her way up the 60 tower's levels. As in the original game, she must find the key to exit each floor of the tower in a limited time. But unlike the original, this game is a platformer, and the player controls an unarmed Ki who must avoid the tower's mosters. To make her way up, she can dash and jump, and she'll keep getting higher as long as the jump button is held. If she hits a ceiling when jumping or a wall when dashing, she'll drop to the ground and be stunned by a moment.
Ki will also find chests with items to help her (like warps to higher levels of the tower or wings that will help her control her "floating), which effects will last only until she leaves the floor where she found them.
There are no images in this album yet
---
User Feedback