Hugo - La Quête Des Pierres Solaires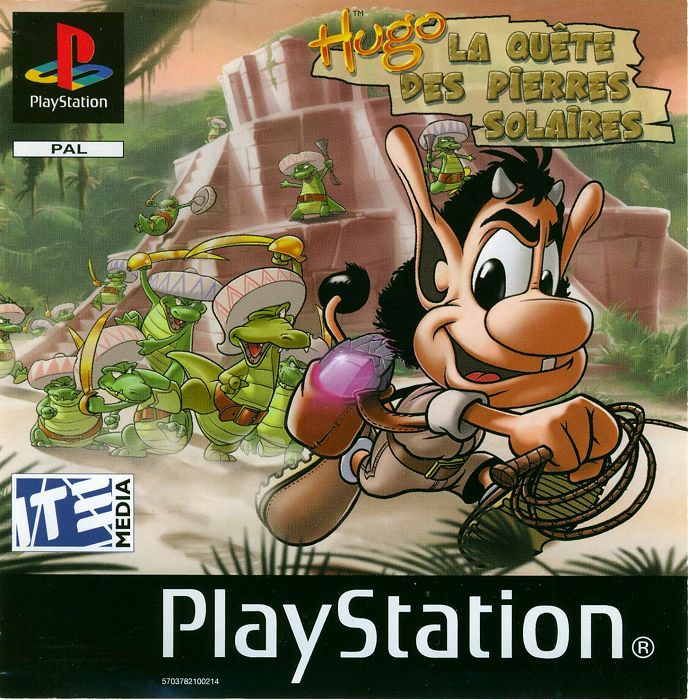 Hugo: Quest for the Sunstones (original title Hugo: Jagten På Solstenene, also known as Hugo 3D) is a 3D platform game developed and published by ITE Media in 2000 for the PlayStation and PC. The game takes place in the same setting as the "Jungle Island" program of Hugo show and its Hugo: Jungle Island video game adaptation series.
The village of the otherwise cheerful Kikurians is in great danger: the volcano near the village can erupt at any moment, since the minions of the wicked witch Scylla clogged the crater with a huge boulder, threatening to flood the Kikurian village with lava. To save the Kikurians, the friendly troll Hugo must find three magic sun stones hat are hidden in three locations: an old Inca pyramid, a snowy mountain cave, and an old pirate grotto. After collecting the stones, Hugo gets captured and must to escape from Scylla's dungeons. If Hugo succeeds, the eruption is stopped at the last moment, Scylla gets sucked into tornado, and Hugo and Kikurians celebrate.
There are no images in this album yet
---
User Feedback