GetBackers Dakkanya: Jigoku no Scaramouche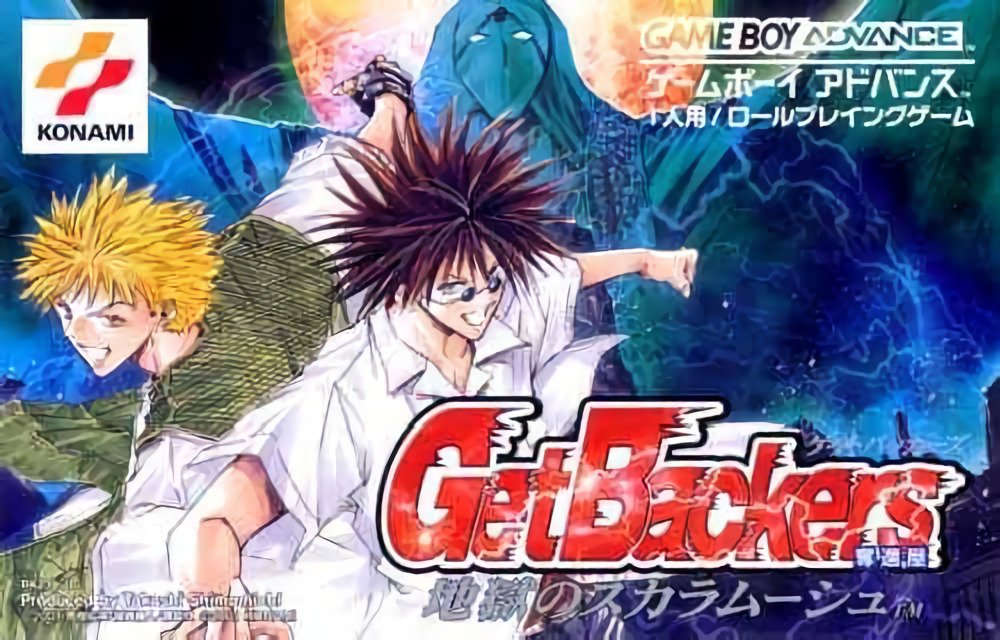 Console : Gameboy Advance
Language :

Genre : RPG
Multiplayer : 1 player
Year : 2001
Developer : Konami
Publisher : Konami
Based on the manga by Aoki Yuya and Ayamine Rando, GetBackers is the outfit of two teen boys in Shinjuku, Japan. They call themselves the "GetBackers" because that's what they'll do when you tell them something you've lost, and Ginji Amano and freaky buddy Mitoban will bust their humps to get it back to you. "If someone takes something, we'll get it back." GetBackers, get it?
The game lets you have three people in your party. Gengi, Mitoban, and somebody else that can fight. The game is a gritty, urban mystery, separating itself well from the cutesy magical games that dominate the RPG realm. From the comic will be some of the hard-asses like Kudo Himiko (Lady Poison), Akabane Kuroudo (Dr. Jackal), Fuyuki Shido (Beast Master), and Fuchoin Kazuki (the yaoi-dream cross-dressing gang leader). It's also pretty likely that Hishiki Ryuudou and Hevn will somehow get involved.
There are no images in this album yet
---
User Feedback