Game De Hakken !! Tamagotchi - Osutchi To Mesutchi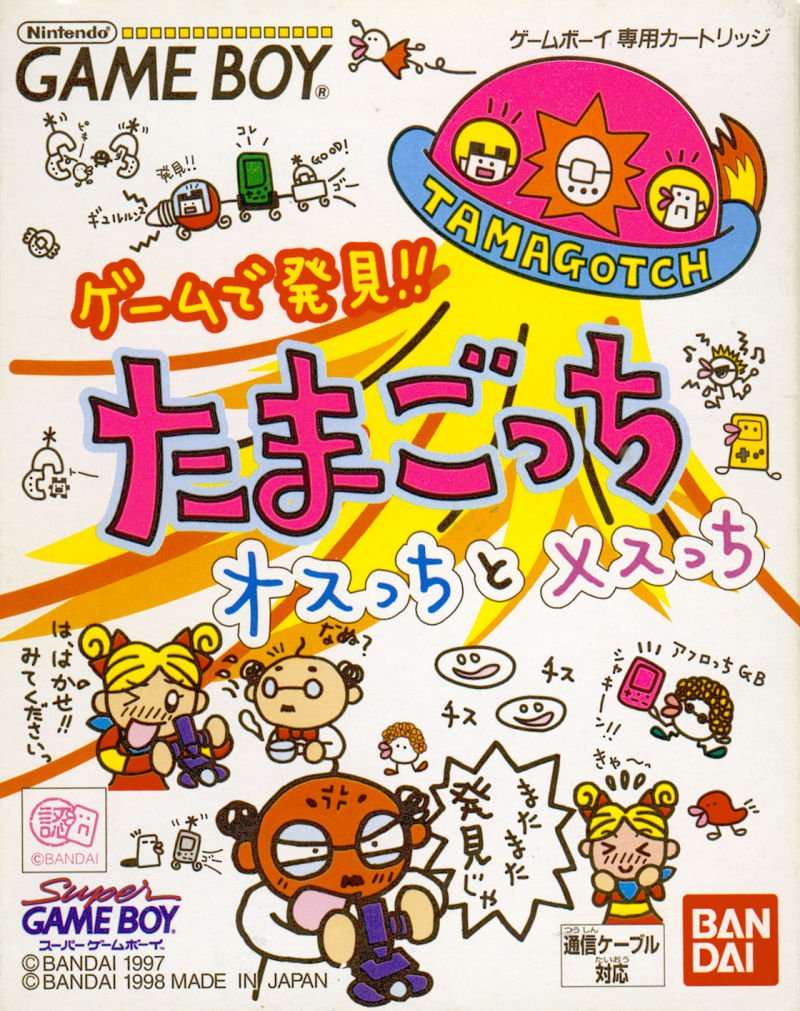 Console : GameBoy
Language :

Genre : Simulation
Multiplayer : 1 player
Year : 1998
Developer : Bandai
Publisher : Bandai
Tamagotchi: Osutchi & Mesutchi is a Japanese only version of the popular virtual pet series of games. The Game Boy game is based on the Osutchi & Mesutchi versions of the virtual pet, which have both male and female versions which are able to mate with each other.

The game lets you raise a Tamagotchi by taking care of it by feeding it, playing with it, and so on. There are three special mini-games that you can play with your Tamagotchi: a memory match game, rock-paper-scissors, and a beach-themed race to the finish. There are also other mini-games to play that don't involve your Tamagotchi.

Players can also take their pets to different locations, such as the beach and out in a park. The game also keeps a record of all the Tamagotchis you have encountered.

Like an actual Tamagotchi, the game cartridge has a built-in alarm which can be turned on or off. This alarm is used to indicate when your pet needs attention, such as when it is sick, has gone to the toilet, or needs to be fed.
There are no images in this album yet
---
User Feedback