Install and manage your games directly from the RomStation application.
Oogami Ichirou Funtou-ki: Sakura Taisen Kayou Show Beni Tokage yori
---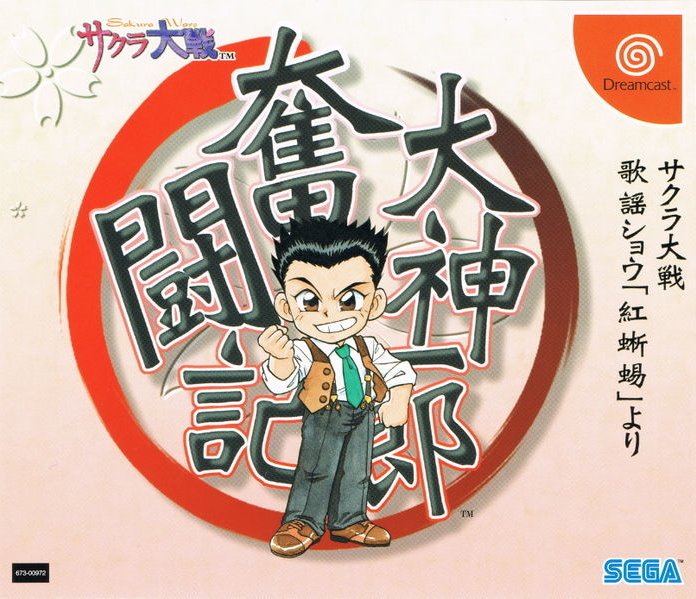 With mini games, treasured videos, and multi-stream playback functions...
Introducing a new generation digital fan disc that allows you to enjoy editing stage images!

"Sakura Wars Kayo Show" is now available as a game filled with excitement. The program is "Beni Tokage", which is still fresh in my memory. The objective of the player is to become the main character, Ichiro Ogami, and work with the members of the Flower Troupe to create the stage work "Beni Tokage". The live-action video that was effectively interwoven during the story mode realistically reproduces the realism of the main part of the Kayo show.

Includes all 6 types of various mini-games such as "Distribution of Villa" and "Mogiri" by SD characters as well as LIPS in the familiar adventure part. A large database of "Kayo Show" such as performance videos, rehearsal videos, signatures of each character and bromide is also included. Since the types of items you can receive will change depending on the event that occurs, it also has repeatability such as collecting items.
As the most epoch-making system this time, DC's first "multi-stream playback" is adopted. The player becomes a video director, and can edit and record videos shot from three different perspectives at will. Since telops can be introduced at key points, it is possible to create full-scale performance videos and watch them.
There are no images in this album yet
User Feedback