Digital Devil Saga: Avatar Tuner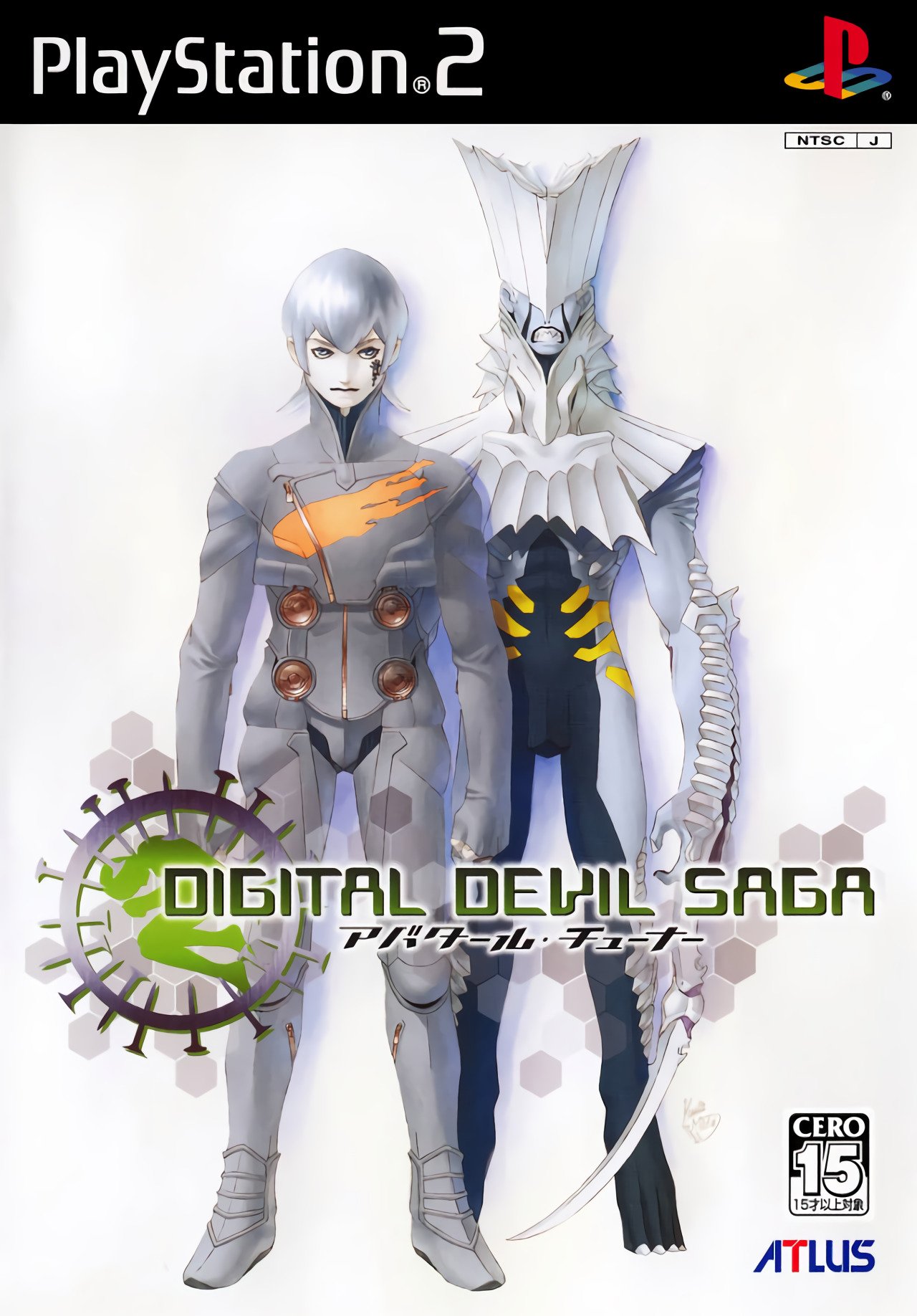 Console : Playstation 2
Language :

Genre : RPG
Multiplayer : 1 player
Year : 2004
Developer : Atlus
Publisher : Atlus
Junkyard is a grim wasteland, a realm of eternal rain and eternal battle. Its inhabitants are divided into six tribes that constantly fight each other, each trying to become the champion, earning a passage to the promised land Nirvana. Serph is the leader of the Embryon, a small tribe based in the Muladhara region of Junkyard. One day, the Embryon and their rivals, the Vanguards, find a strange pod, which both believe to be a weapon placed by the other tribe. During the fight, the pod opens, and as a result Serph and his lieutenants transform into demons, literally devouring the Vanguards.

The pod disappears, and in its place Serph finds a mysterious, yet strangely familiar black-haired girl, who remembers nothing about herself. Serph and his friends try to find out who or what sent her into Junkyard, what is the meaning of their demonic transformation, and, ultimately, who they truly are and how they ended up in that desolate place. Meanwhile, the battle for survival continues, and soon only one tribe will retain the hope of leaving the Junkyard forever.

Digital Devil Saga is a role-playing game set in a post-apocalyptic world with elements of Indian culture, influenced by the teachings and mythology of Hinduism. The game belongs to the Megami Tensei universe; it is regarded as a spin-off, comparable in this position to the Persona series. The game shares several thematic and gameplay-related elements with other Megaten titles: heavy mythological overtones, post-apocalyptic setting, fairly complex dungeons, elemental and support magic, etc. However, as opposed to other Megaten games, it is impossible to communicate with random enemies (demons) by talking to them, or summon them in battles in this game.

Instead, Serph and his companions are able to turn into demons themselves. During the turn-based combat, the characters can fight as humans (using guns); however, transforming into their demonic counterparts is the only way to use magic and special abilities. Characters learn new spells, attacks, and immunities by buying Mantras, which act like equipment sets. Mantras are located on a grid and divided into categories; in order to unlock stronger Mantras within the same category, the character must first purchase a weaker one, moving on a defined path. Abilities contained within a Mantra are learned gradually, depending on the amount of Atma Points (AP) gathered in battles. Using devouring abilities to finish off an enemy greatly increases the amount of AP received.

The weakpoint-based combat system has been carried over from Shin Megami Tensei: Nocturne. Player-controlled party and enemies are able to gain extra turns when exploiting physical or elemental weaknesses of the opponents.
There are no images in this album yet
---
User Feedback