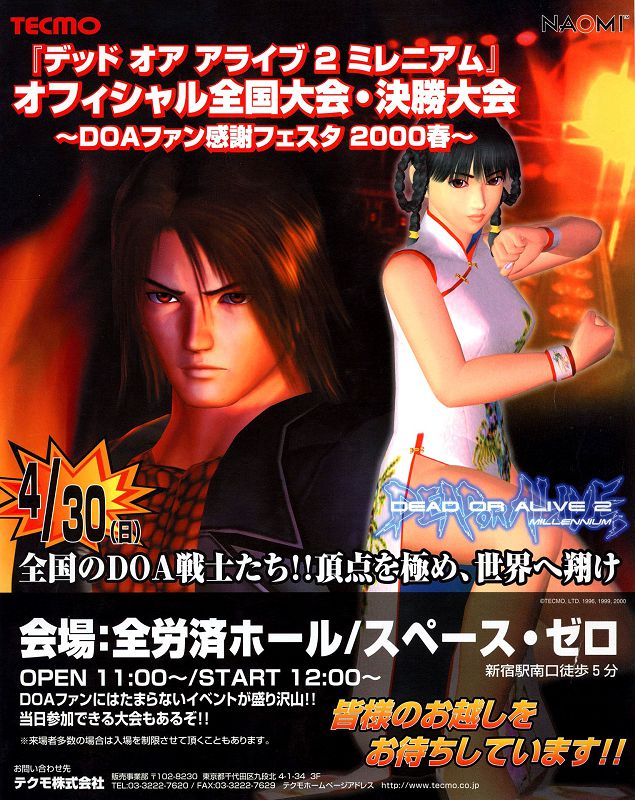 Console : Naomi
Language :

Genre : Fighting
Multiplayer : 2 players
Year : 2002
Developer : Team Ninja
Publisher : Tecmo
Popularity : 5

Dead or Alive 2 Millennium is an updated version of Dead or Alive 2, which includes features from the Dreamcast version that were not present in the arcade.

The arcade conversion adds an improved tag feature, with new stadiums to fight in, new character moves to play with, and plenty of windows, walls and ledges to fall over and crash through. Unlike Tekken Tag Tournament, however, DOA2 also includes a single player mode, a dodge button (allowing you to move left and right away from attacks), and multi-level arenas.
Game files
Dead or Alive 2 Millennium 2019/06/27 104.86MB
There are no images in this album yet
---
User Feedback