1
Coloris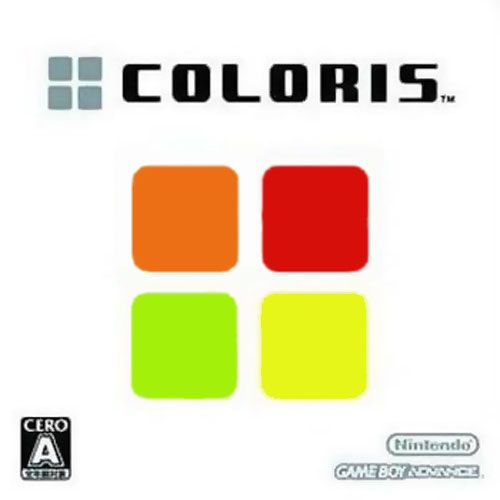 Console : Gameboy Advance
Language :

Genre : Puzzle
Multiplayer : 1 player
Year : 2006
Developer : Skip Ltd.
Publisher : Nintendo
Weekly games : 3

bit Generations is a video game franchise for the Game Boy Advance, published by Nintendo. It was first announced under the name Digitylish at the Electronic Entertainment Expo (E3) in 2005.[1] Each of the games in the series feature simple controls, gameplay and graphics. All the games were developed by Skip Ltd., except for Digidrive, which was developed by Q-Games.
The bit Generations series has only been released in Japan. The games were released in two "series" - the games in Series One were released in Japan on July 13, 2006. Series Two was released on July 27, 2006. However, from June 1, 2006, Nintendo had sent out 700 copies of the games to random Club Nintendo members, encouraging them to preview the games and to post their opinions at the bit Generations official website.
In March 2006, some of the games were given an ESRB rating and were labelled under the title Digilux Series. However, Nintendo of America did not announce a release of the series in North America. Stickers depicting the game logos in Super Smash Bros. Brawl indicated that the game series was intended to be released under the title Digilux outside Japan. Some of the games were eventually released under the Art Style banner for the WiiWare and DSiWare services.
Coloris sees players eliminating colored squares by altering the color of other squares to make them the same color as the squares nearby.
The game features two different game modes: clear mode and score mode. In clear mode the player must eliminate a certain number of squares (depending on the difficulty level) before moving on to the next level. In score mode the player must eliminate squares to achieve a high score.
There are no images in this album yet
---
User Feedback