Boktai 2: Solar Boy Django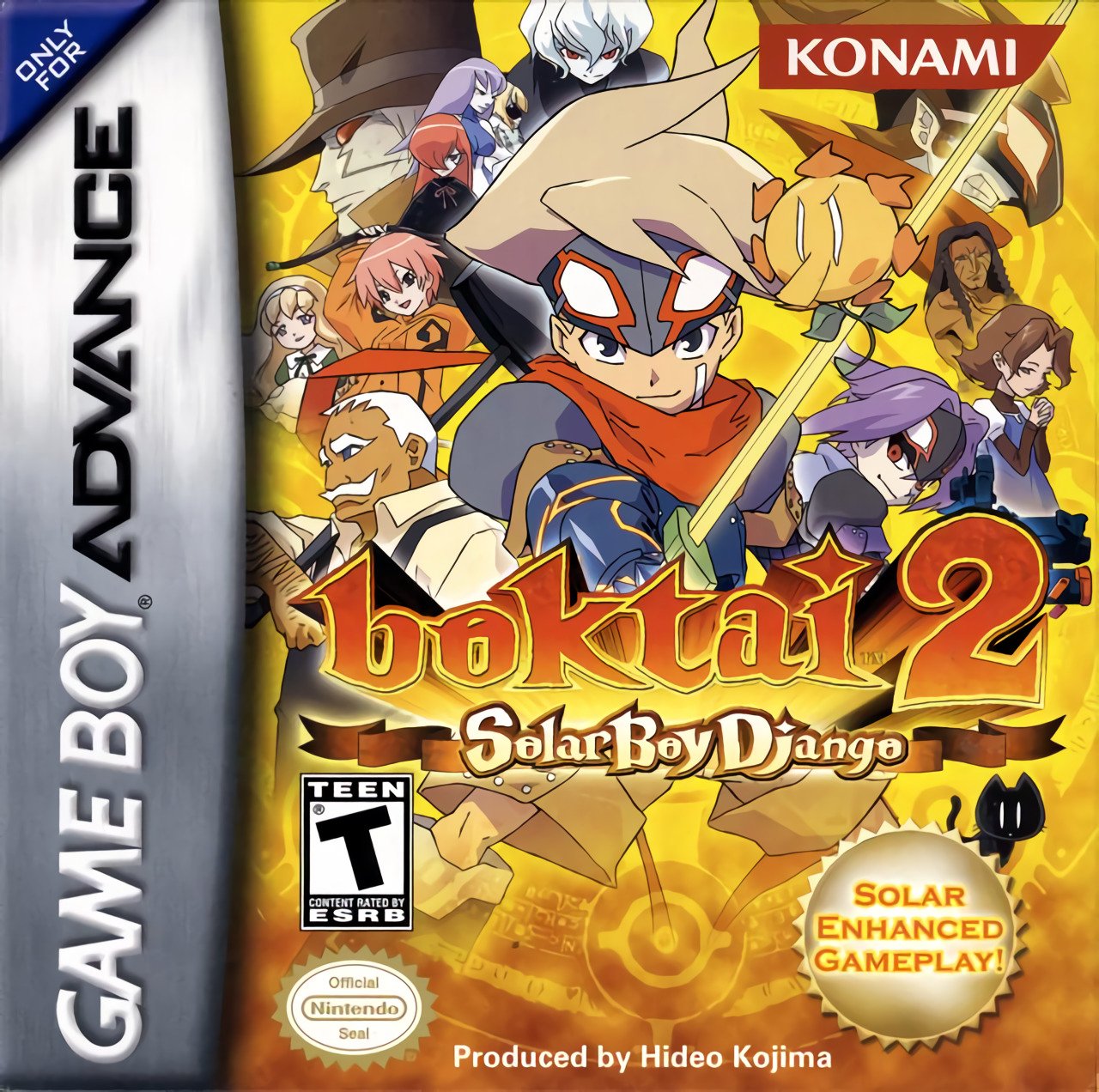 Console : Gameboy Advance
Language :

Multiplayer : 4 players
Year : 2004
Developer : Konami
Publisher : Konami
Django has been stripped of his valuable weapon of choice and now must rid the world of evil with more traditional weaponry, including whips and swords. But the light of the sun is still available to him as you are thrust back into the dark world of vampires and undead creatures. With the sun as your guide, you must solve the puzzles and increase Django's abilities, in turn improving your chances of survival.

The sequel to Boktai: The Sun is in Your Hand combines, like its predecessor, action gameplay with role-playing and stealth elements. The RPG elements have been expanded in the sequel, allowing more customization of the character. Of course, the sun sensor returns in-built into the cartridge, and you must use the light of the sun to build up the power output of your weapons and defeat the end of level bosses for good. Collect items and trade them with friends or play four player battles.
Further information :
A huge thanks to Prof9 for the Solar Sensor Removal Patch. https://github.com/Prof9/Boktai-Solar-Sensor-Patches

There are no images in this album yet
---
User Feedback