Batman Returns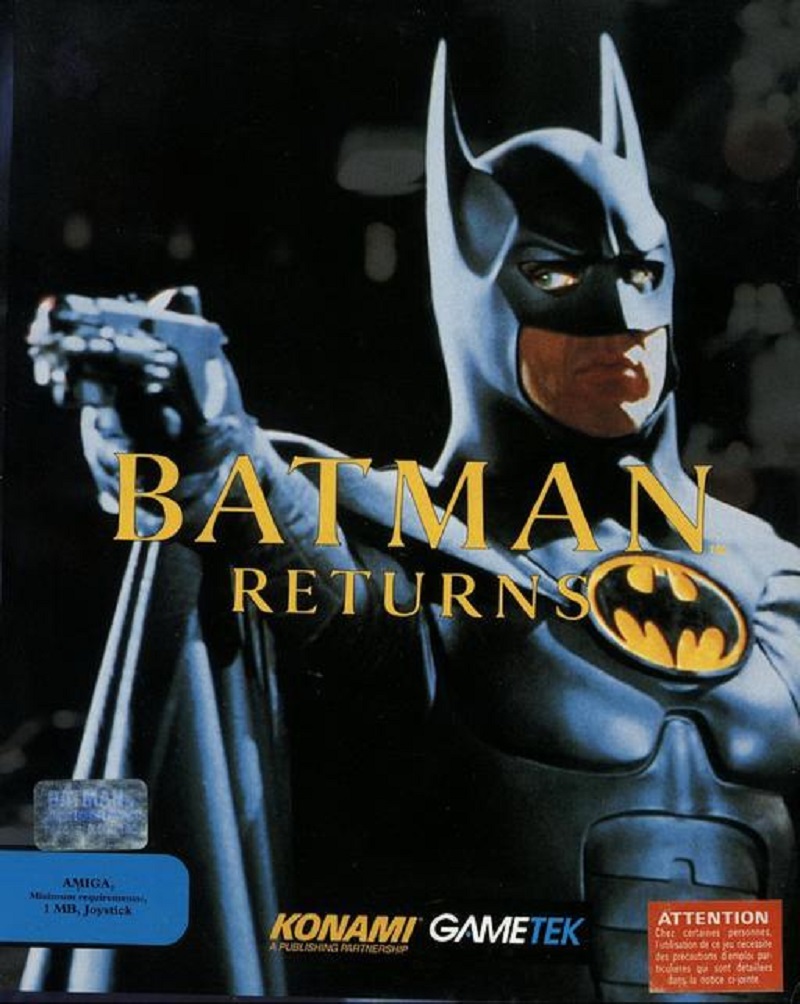 Console : DOS
Language :

Multiplayer : 1 player
Year : 1992
Developer : Spirit of Discovery
Publisher : Konami, Inc.
Similar to some versions on consoles, the Amiga adaptation of Batman Returns is a side-scrolling beat'em up with platform elements.

To defeat the Penguin, Batman must make his way through a number of levels, usually beating up henchmen from the Red Triangle Circus Gang with punches and kicks. There are also some special weapons, which must be collected and have limited ammunition: these include Batarangs, throwing disks or a Batrope. Some special enemies can only be defeated by applying the correct weapon.

Some levels give more weight to platforming than fighting, such as a rooftop chase with Catwoman or navigating the sewers while searching for the Penguin's lair.
---
User Feedback