Aoi Sora no Neosphere Portable: Nanoca Flanka Hatsumei Koubouki 2
Downloads
Aoi Sora no Neosphere Portable: Nanoca Flanka Hatsumei Koubouki 2 2019/01/08 810.68MB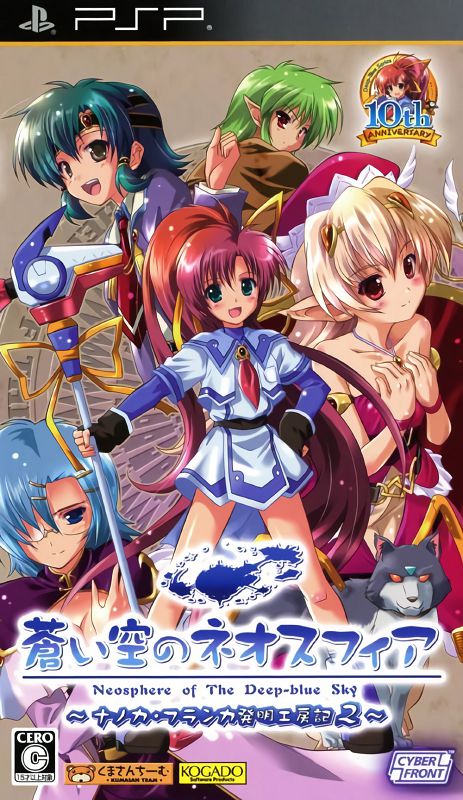 Console : Playstation Portable
Language :

Genre : Visual novel - Management
Multiplayer : 1 player
Year : 2012
Developer : CyberFront
Publisher : Cyberfront
Neosphere is a floating island in the air according to the technique of the ancient civilization (technology E) and which was once admired. However, during the "Unification War" more than a decade ago, the empire was broken and the old glory was gradually declining.
The kingdom of Neosphere was supposed to yield temporarily to the eleven-year-old princess or queen. Subsequently, the kingdom raised by the post-war reconstruction followed a decline. Thus the nobles of the kingdom who seized this state severely will make a good deal by appealing to the legendary inventor and great designer "Prospero Franca" in order to begin the reconstruction of the kingdom, the one that had already revived a certain number of cities and countries destroyed.
So they sent a letter to Prospero but this one being too crude, Prospero preferred to send a neo-spirit as a little girl, a new worker named Nanoca.
There are no images in this album yet
---
User Feedback