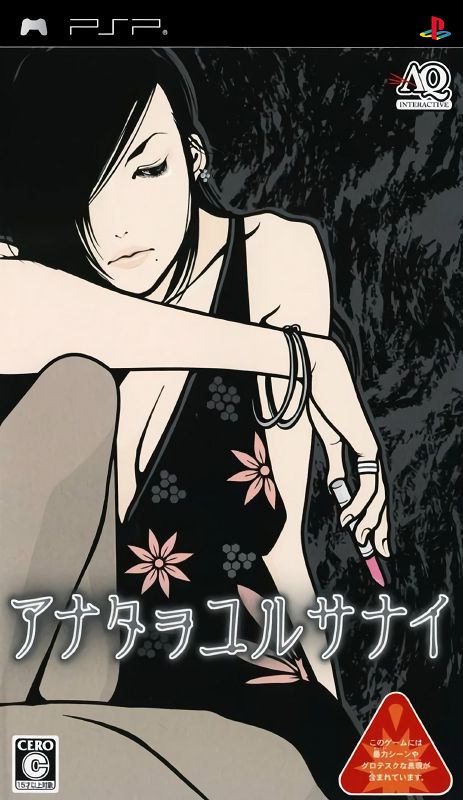 Console : Playstation Portable
Language :

Genre : Visual Novel
Multiplayer : 1 player
Year : 2007
Developer : Zener Works
Publisher : AQ Interactive
Ririko Takeuchi is a female P.I. who got into the career more by chance than by choice. Her father, Takeo Takeuchi, is an ex-cop who bought an old kindergarten and made it into a private investigation firm. Depending on the cases, players, in the role of Ririko, will be tailing suspects, searching for clues, and, having what's most important for any investigator, a bunch of internal monologues.
Anata o Yurusanai is a visual novel (also described as "sound novel"), which mainly consists of reading text and occasionally interacting with the development of the story. The game uses the PSP in a way it wasn't meant to be used, vertically, making the visuals resemble a comic book.
Game files
Anata o Yurusanai 2018/12/31 392.15MB
There are no images in this album yet
---
User Feedback