Akira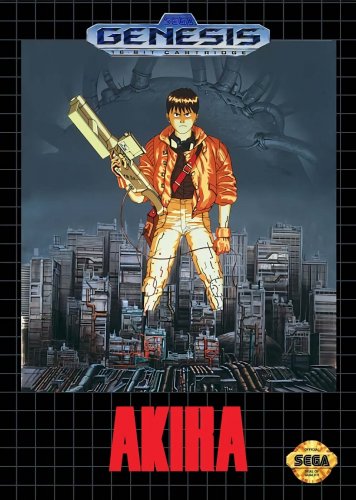 Console : Megadrive
Language :

Genre : Action - Platformer
Multiplayer : 1 player
Year : 1993
Developer : Black Pearl Software
Weekly games : 3

The story goes that there were plans to create a game based on the Akira IP back in 1993 for the Genesis, with developer Black Pearl Software beginning development sometime in late 1993 for a planned release in 1995. The game was to feature several genres such as first person shooting, racing, platforming, and beat-em up segments to help illustrate the various points in the anime's story. Despite making an appearance at the Summer Consumer Electronic Show (SCES 94) in 1994, the game never saw the light of day. Until now, with the early prototype.
While certain aspects of the prototype are impressive, it's far from being complete: None of the levels can be completed (though you can go to a stage select by pressing start), the game freezes when it loads the fifth stage, several music cues are present in the sound test but are unused by the game itself, the first levels are missing enemies, and the game is prone to crashing around the second level. This new footage is also from an earlier build than the one shown during SCES '94, so there remains an exclusive later version that could potentially have more polishing.
There are no images in this album yet
---
User Feedback