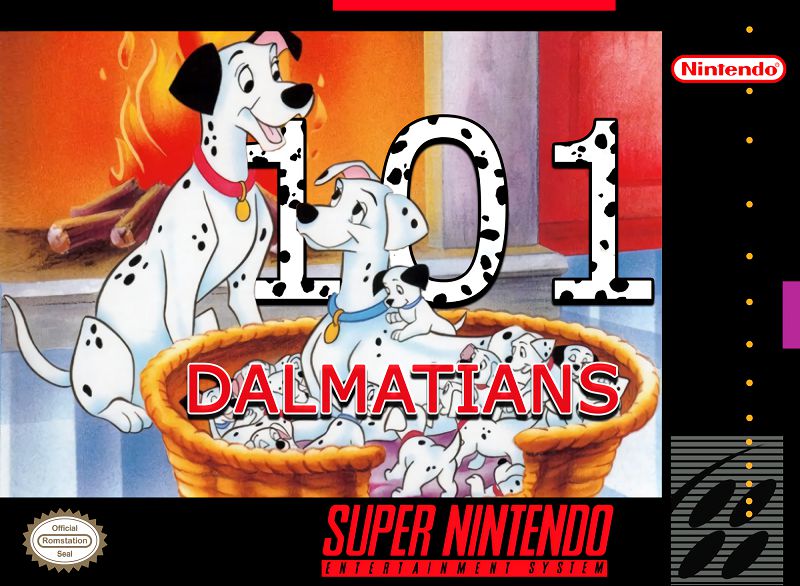 Console : Super Nintendo
Language :

Genre : Action - Platformer
Multiplayer : 1 player
Year : 1998
Developer : Twin Eagles Group
Publisher : Twin Eagles Group
Popularity : 4

101 Dalmatians (AKA 101 Dalmatas) is a pirate SNES hack of Beethoven's 2nd, made by Twin Eagles Group. This hack was released in February 1998.
Beethoven's sprites have been replaced by what seems to be Pongo, and the various puppies have been edited to resemble young Dalmatians. The bootleg is notable for having glitched text and background graphics.
Il n'y a pas encore d'image dans cet album
---
Retour utilisateur