The Computer Edition of Risk: The World Conquest Game
Downloads
The Computer Edition of Risk: The World Conquest Game 2020/01/03 378.24KB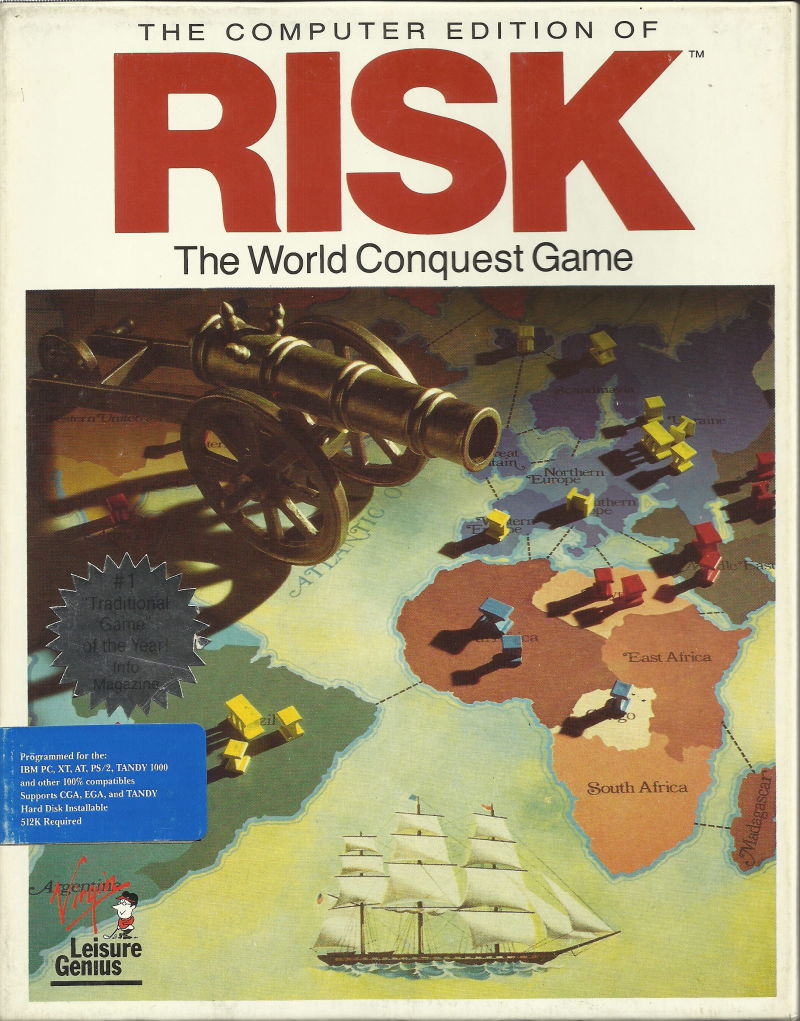 Console : DOS
Language :

Genre : Board game - Strategy
Multiplayer : 6 players
Year : 1989
Developer : Gang of Five
Publisher : Leisure Genius
Weekly games : 2

The Computer Edition of Risk: The World Conquest Game is an official conversion of the classic Parker Brothers board game. Two to six human and/or computer players attempt to conquer the world with their armies. Computer players have three different skill levels.

There are actually four major versions of the game available: UK full game, US full game, UK short game, and US short game. The short games have an added rule to make the game go faster. In the UK short game, players can try to complete an assigned mission to win. In the US short game, players try to occupy enemy HQs. In addition to rule differences between the UK and US game, there are different graphics used for the cards.
---
User Feedback