Terror T.R.A.X.: Track of the Vampire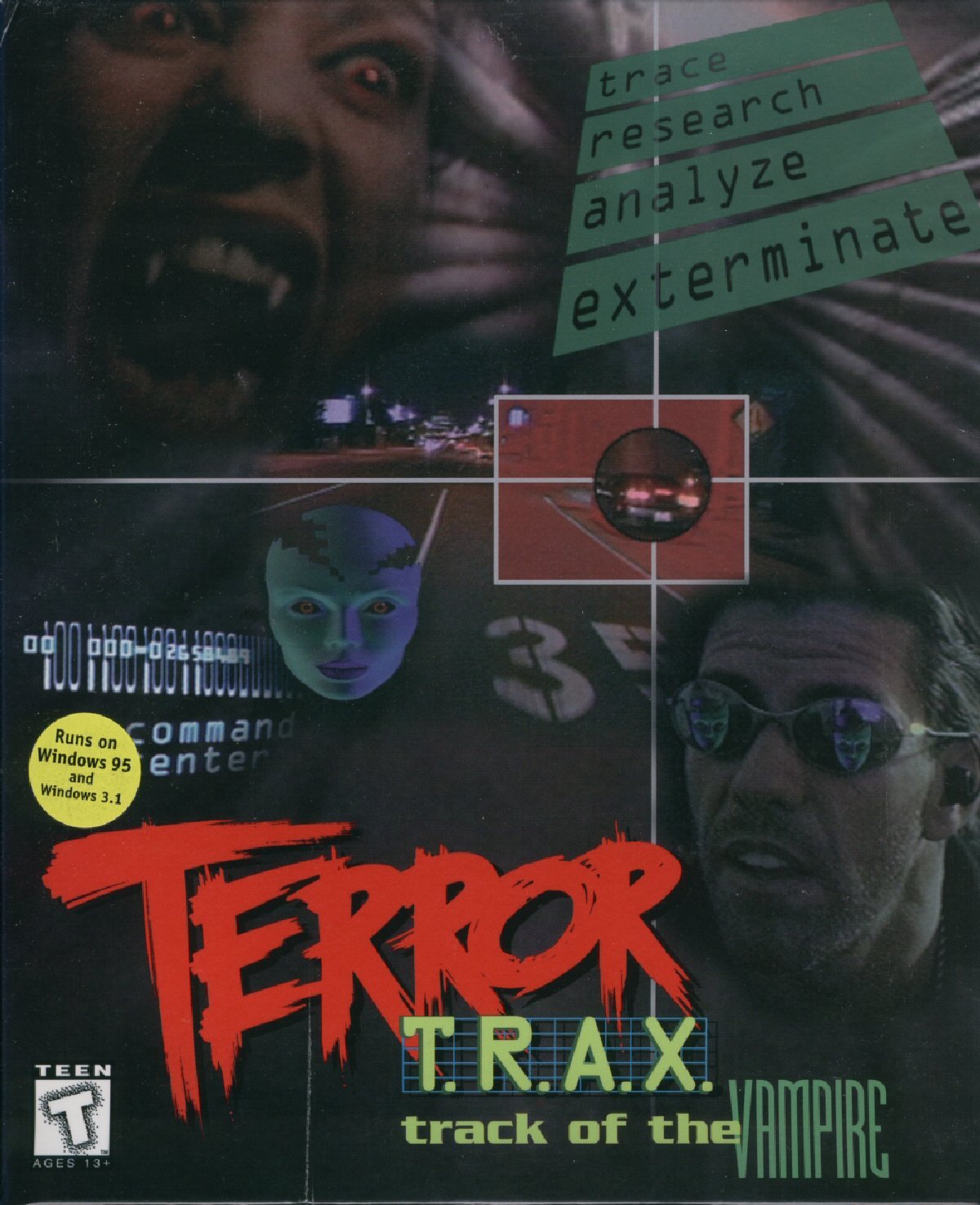 Console : Windows 3.x
Language :

Genre : Adventure - Interactive movie - Horror
Multiplayer : 1 player
Year : 1995
Developer : Ground Zero Productions
Publisher : Grolier Electronic Publishing Inc.
Terror T.R.A.X.: Track of the Vampire is a cinematic adventure game. The player controls two T.R.A.X. agents, where T.R.A.X. stands for Trace Research Analyze and eXterminate: an organization founded in response to emergency 911 calls with a supernatural nature. In the game the player will view a live video transmission from the officers on the scene. The player will also control them by giving them orders via the "A" key or the "B" key. The TRAX computer will prompt the player when required to make a choice between "A" and "B". The player will have to select an option in time, or the officer will make his own choice. It's up to you to bring the supernatural foe's to justice.
---
User Feedback