Spy Fiction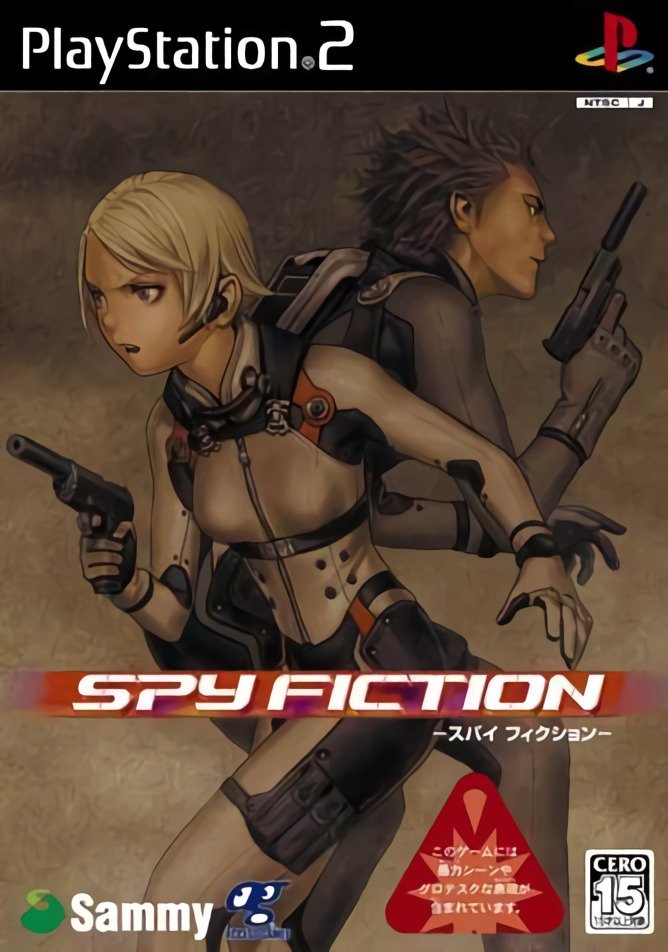 Console : Playstation 2
Language :

Genre : Action - Adventure - Stealth
Multiplayer : 1 player
Year : 2003
Developer : Access Games
Publisher : Access Games
In Spy Fiction, a terrorist organization has gained the ability to use biotech weaponry and is planning to use it on the world's population. The players takes control of two special agents, Bishop and Shiela, members of an elite group called SEA Phantom Strike, who are assigned to neutralize the terrorist threat.
The gameplay is similar to Metal Gear Solid, using stealth and hiding places to avoid enemies and even has a alert bar that turns from green to yellow to red depending if an enemy has seen or heard you. It also has a 3D camera that is used in conjunction with an optical camouflage suit that can be used to assume the identity of any enemy in the game.
It also features high-tech gadgets such as rappelling kits similar to those found in Mission Impossible, a wall climbing device called a Spider-Grip, sticky cameras, attachable wall grenades along with the camo suit and many others. Players can also manipulate the cutscenes and the game has multiple endings depending on how well the player performed in the game.
There are no images in this album yet
---
User Feedback