Ski Champ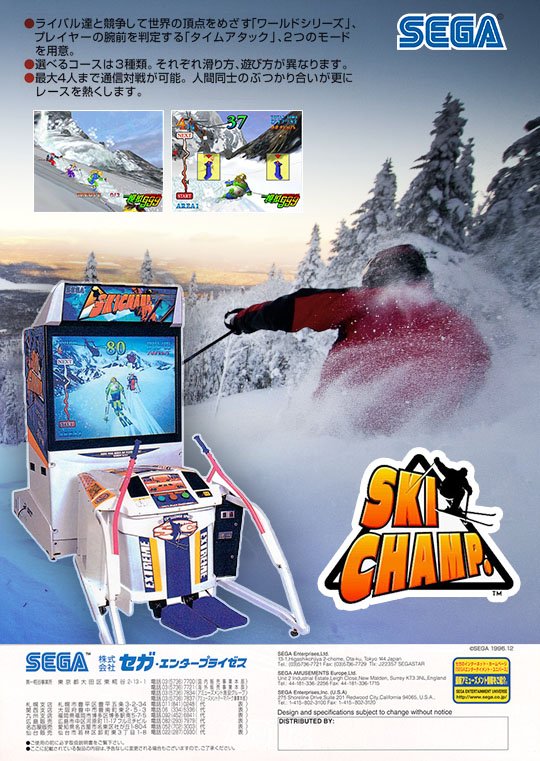 Console : Model 3
Language :

Multiplayer : 1 player
Year : 1998
Developer : SEGA AM1
Publisher : Sega
Ski Champ is the sequel to Sega Ski Super-G released in 1996. This new version, very uncommon, runs on the Model 3 card which allows it to offer even more detailed graphics with more graphic effects like smok. or fire in the decor. You choose 1 out of 4 characters to play as. You start from the top snow mountain, proceed to ski downhill. At end of each stage player can fork out to a different route.
There are no images in this album yet
---
User Feedback