Rampage : World Tour
Download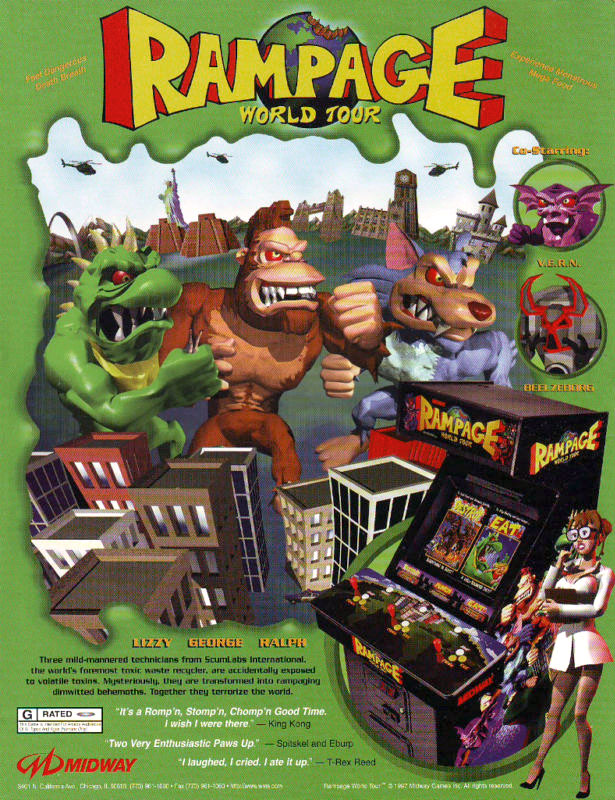 Console : Arcade
Language :

Genre : Action
Multiplayer : 3 players
Year : 1997
Developer : Avalanche Software
Publisher : Midway
Popularity : 3

A wild smash-'em-up romp with universal appeal! Simple enough for any player. Plenty of depth and challenge to appeal to serious gamers as well. Bring a friend or two on a non-stop RAMPAGE while you inflict some major damage and destruction. Demolish buildings, swat down aircraft, eat people and rack up points, while destroying entire cities! Special bosses and some tasty humans give Lizzy, George or Ralph a major health boost.
---
Related articles and videos
---
Retour utilisateur