12
Monster Hunter Portable 3rd HD Ver.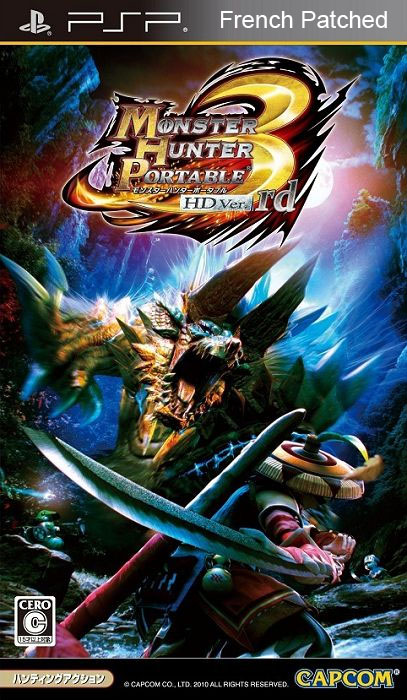 Console : Playstation Portable
Multiplayer : 4 players
Year : 2011
Developer : Capcom
Publisher : Capcom
Weekly games : 70

As a hunter, face a large variety of monsters and lead an exciting hunter life.
This installment introduces a new base, a hot spring village Yukumo and a new beautiful battlefield, Mountain Stream. A group of new monsters, including the thunder wolf wyvern Jin'ouga, await your challenge! With 12 weapon types, the largest variety in the series, complete quests with your partners or Airu companions!
In addition to the ad-hoc cooperative play with up to 4 players, Airu companions have been also improved! Now you can take up to 2 Airu companions during single play, and they can also use a variety of weapons and armor. This is the ultimate hunting action game for both new players and skilled veterans!
The game was released, as a part of the PlayStation Portable Remaster series, on PlayStation 3.The game introduces new regions, monsters, and a revised Felyne combat system. Monster Hunter Portable 3rd is not an update to Monster Hunter Freedom Unite or Monster Hunter Tri. Monster Hunter Portable 3rd is instead separate to the rest of the series, and most of the game has been entirely remade.However, it is also a successor to Monster Hunter Freedom Unite as the third game in the Portable series.
Further information :
Version Patch FR 2.0.

Avancé du patch :

Nom des objets 100%
Description des objets 100%
Nom des armures 100%
Description des armures 90%
Nom des armes 100%
Description des armes 40%
Titre des vidéos à la galerie 100%
Descriptions des vidéos à la galerie 100%
Messages contextuels (général) 75%
Autre message (nouvelle partie, téléchargement, options...) Options seulement
Graphisme dans le menu téléchargement 0%
Nom des talents d'armures 100%
Description des talents d'armures 100%
Equipement Compagnon 100%
Description objets compagnons 0%
Tableau compagnon 100%
Compétence compagnon 100%
Ecole de formation 50%
La ferme 100%
Texte dans le jeu (dialogues, magazine info...) 0%
Information monstres 100%
Nom des boissons 100%
Description des boissons 100%
Carte guilde (récompense, titre...) 100%
Quêtes 0%

Ce qui n'est pas traduit est en anglais !
---
User Feedback