1
Super Monkey Ball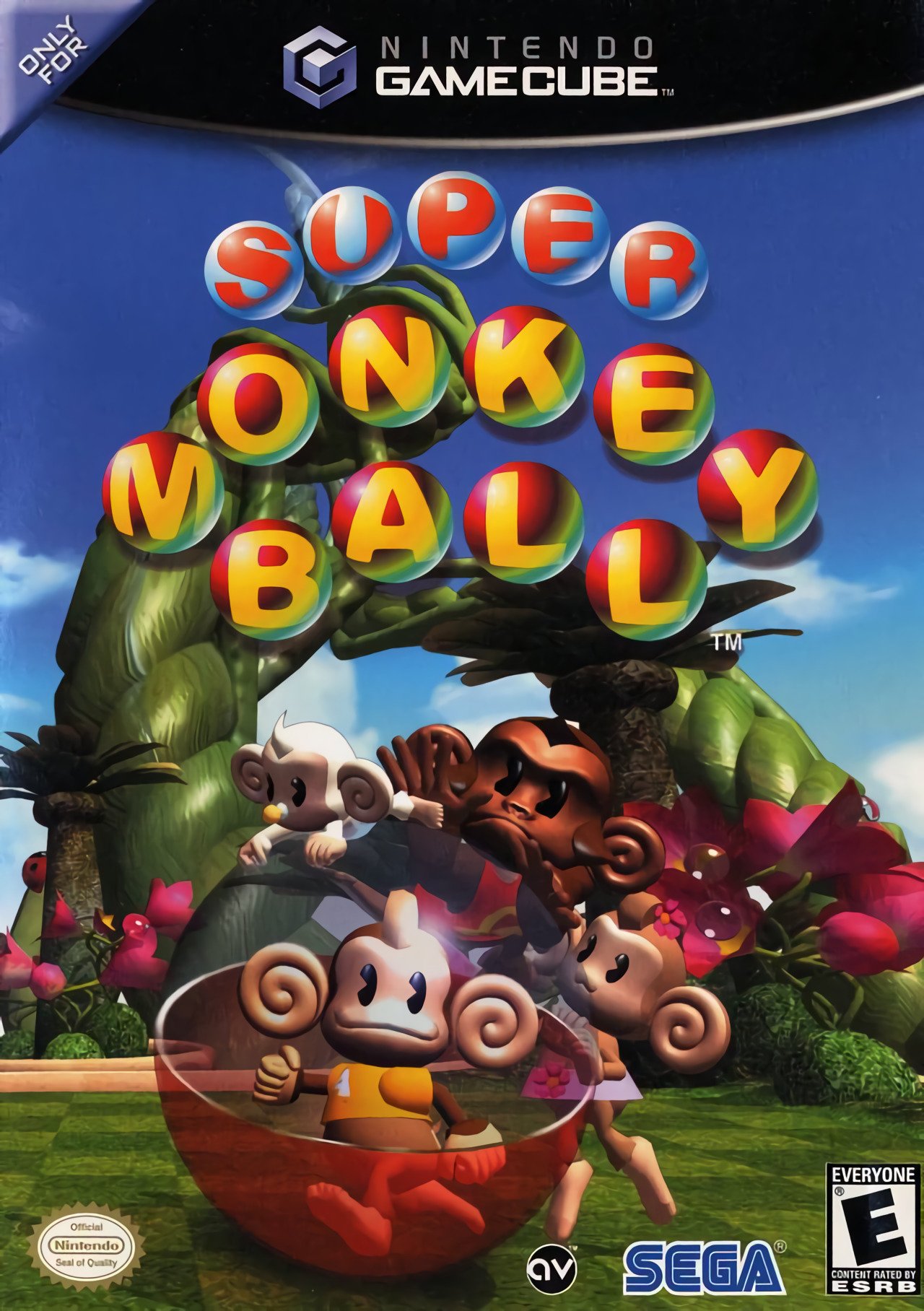 Console : GameCube
Language :

Genre : Action
Multiplayer : 4 players
Year : 2001
Developer : Amusement Visions
Publisher : Sega
You play as one of four monkeys, each one trapped inside a transparent ball. You are tasked with reaching the goal in each level by tilting the playing field, resulting in your monkey "rolling" forward or backward. Several obstacles lay in between your monkey and the goal, and a time limit means you can never spend too long on a given level. Bananas are found across the levels, which both contribute to your score and grant an extra life per 100 collected.

The three main difficulty levels are Beginner, Advanced, and Expert, each of which offers more maps to play and a greater challenge. EX and Master levels are unlocked by performing well on these maps. A Competition mode allows multiple players to play these levels simultaneously on a split screen.

There are also various mini-games for you to unlock, such as Monkey Billiards and Monkey Bowling.
There are no images in this album yet
---
User Feedback