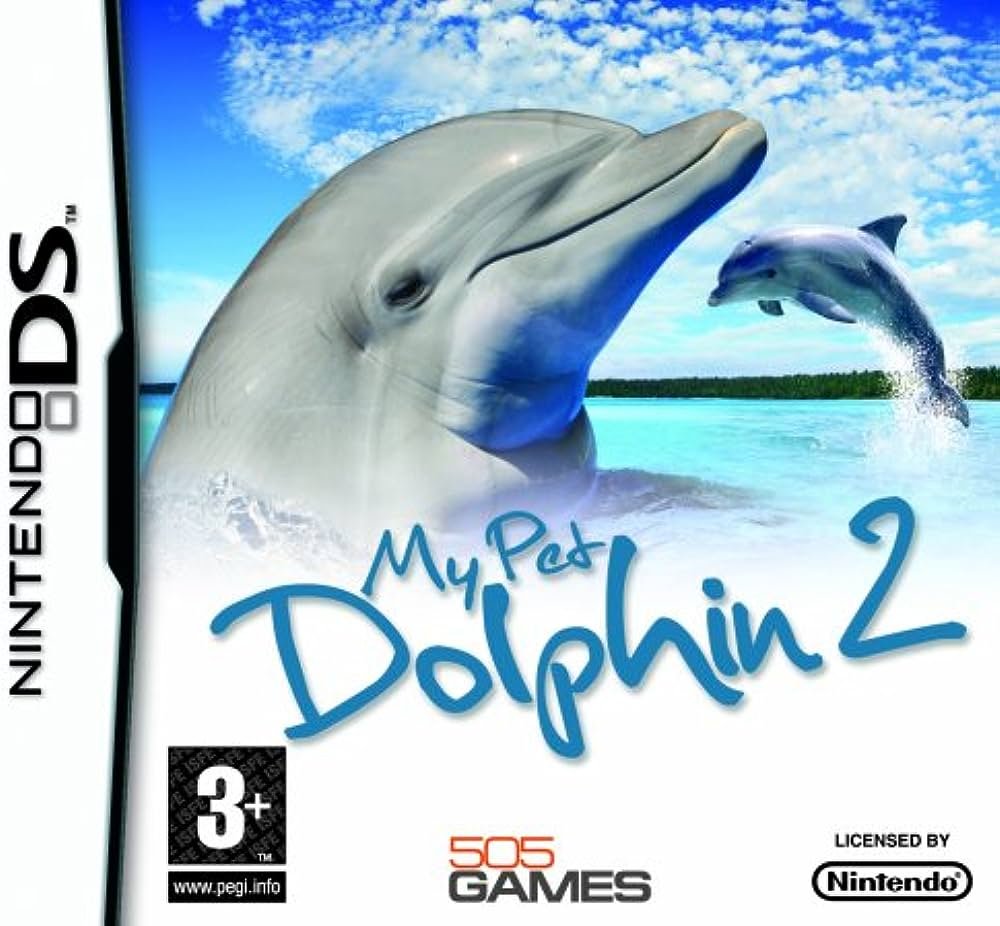 Genre : Simulation
Multiplayer : 1 player
Year : 2008
Developer : Gimagin
Publisher : 505 Games
Weekly games : 5

My Pet Dolphin 2 is a simulation game in which the player can interact freely with their virtual animal, a dolphin.

The player begins by giving their dolphin a name of their choice. They also have the option to choose its color. There are four colors available: blue, pink, gray, or white.
Afterward, they can interact with it as they please. Through the touchscreen and with the stylus incorporated into the Nintendo DS, they can, for example, pet it. They can also play with it in various ways, such as throwing a ball to it or making it pass through hoops. This way, the dolphin can learn multiple tricks.

In this "Underwater Exploration" mode, the dolphin explores the underwater world. The player can control it as they wish through the environment, represented by the map on the upper screen. The place is structured like a maze, and the dolphin can collect specific items there.
Furthermore, it can encounter other marine creatures that will ask it to solve their problems. In addition to these elements, the player can also take photos of the animals they encounter.
User Feedback