Avalon Code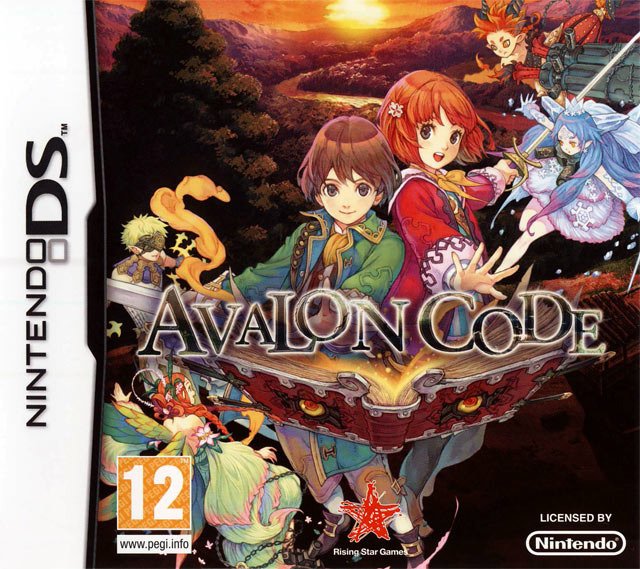 Console : Nintendo DS
Multiplayer : 1 player
Year : 2010
Developer : Matrix Software
Publisher : Rising Star Games
Weekly games : 3

Avalon Code is a hack and slash Action-RPG that takes place in a world about to end. Choosing between a male or female avatar, the player is given the Book of Prophecy from which the world will be remade. Everything in the world can be scanned and recorded into the Book of Prophecy, and players can further redefine an entry's properties by mixing and matching pieces of code.
Codes in Avalon Code are Tetris-like chunks which fit into each book entry's grid of available code space. Think of these codes like genes in a DNA sequence that you can grab and move with the stylus. For example, elemental properties (such as fire) can be incorporated into a weapon, allowing you to melt ice. Removing codes from enemies allows you to weaken them, making them easier to dispatch.
Players string together light combos and can perform charged special moves. Additionally, the player can begin a Judgment Link which juggles the enemy higher and higher (with proper timing) which yields precious HP, MP and Gem bonuses. Dungeons are somewhat unique in that each room is a timed challenge, with requirements such as hitting all switches, defeating all enemies, Judgment Linking xN, and/or various combinations of these.
There are no images in this album yet
---
User Feedback