Magic Castle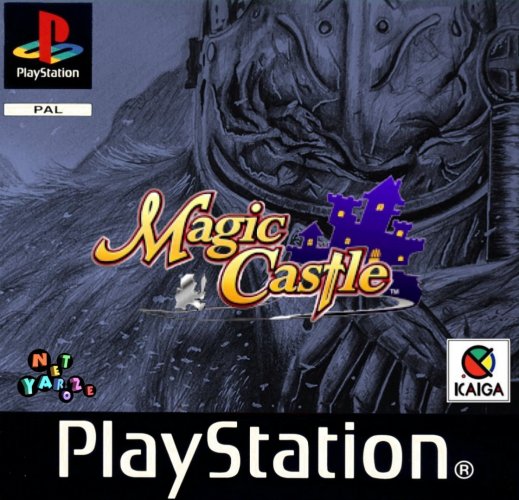 Console : Playstation
Multiplayer : 4 players
Year : 2020
Developer : Kaiga
Publisher : Kaiga
Weekly games : 1

This game is a fantasy action RPG that explores the magic castle.

Survive battles with traps and monsters

The goal is to find the items and grow your character and ultimately get the illusionary treasure. Endless adventure, real-time action is the theme of this game.

Here is a simple screen explanation.

"My Character"
This is the character that the player controls. Like the players, "monsters" wander the labyrinth in real time.

"Items"
There are items that can be used such as medicines and items that can be equipped such as weapons.

"Player Information"
There is a mode to select items and a mode to change equipment, in addition to the mode to display physical strength and magic power. The display position of the player information can be changed freely.

The magical castle that sets the stage for the adventure is everything, such as items and traps, is composed and arranged three dimensionally using random numbers. The generated rooms are connected to each other and form a labyrinth.

There are four types of player characters in this game.
Knight uses swords and shields and is good at short range attacks.
Magicians are good at attacking by magic, you can fly in the sky.
Archers use bows and arrows and are good at hitting a long distance.
Fighters are characterized by their nimbleness and strength.

In this game you will find various items to help you with your adventure. Items include healing potions, weapons and armor, as well as scrolls and other special effects. These items can be left freely on the floor, and players can manage the items according to the situation.

In this game, the camera will automatically rotate to a comfortable angle. Monsters appearing in the game will attack the player with unique movements for each type.

Back Ground Music is sometimes intense according to the situation of the player. It has system in which the tone changes in real time without interruption, such as being quiet at one time.

In this game, up to 4 players can play simultaneously and items can be exchanged between players.

Co Op Adventures (helping each other) are possible.
There are no images in this album yet
---
User Feedback