Jewel Master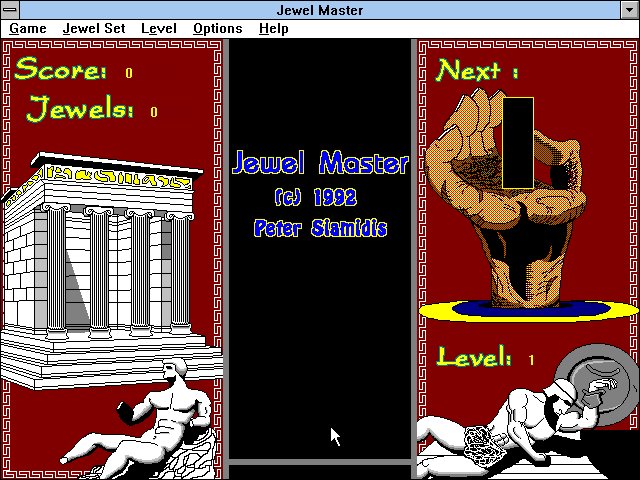 Console : Windows 3.x
Language :

Genre : Action - Strategy - Puzzle
Multiplayer : 1 player
Year : 1992
Developer : Freeware
Publisher : Freeware
Jewel Master is a variant of Columns, a falling blocks puzzle game similar to Tetris. The objective of the game is to match three or more blocks (representing jewels) of the same color. The blocks come falling from the top of the screen in groups of three. These can then be matched either horizontally, vertically or diagonally. They will then be removed from the playfield, and the remaining blocks will fall down to fill the gaps. The game is over when the pile of blocks reaches the top of the screen. In addition to the normal jewels, there are magic jewels that causes all the jewels of a certain color to be removed. After 150 jewels has been collected, the game level will increase by one. The higher level the player is at, the more points he will be awarded. The appearance of the blocks can be changed by choosing one of five additional jewel sets. Some of the available sets are fruits, letters and flags.
---
User Feedback