Hide and Sink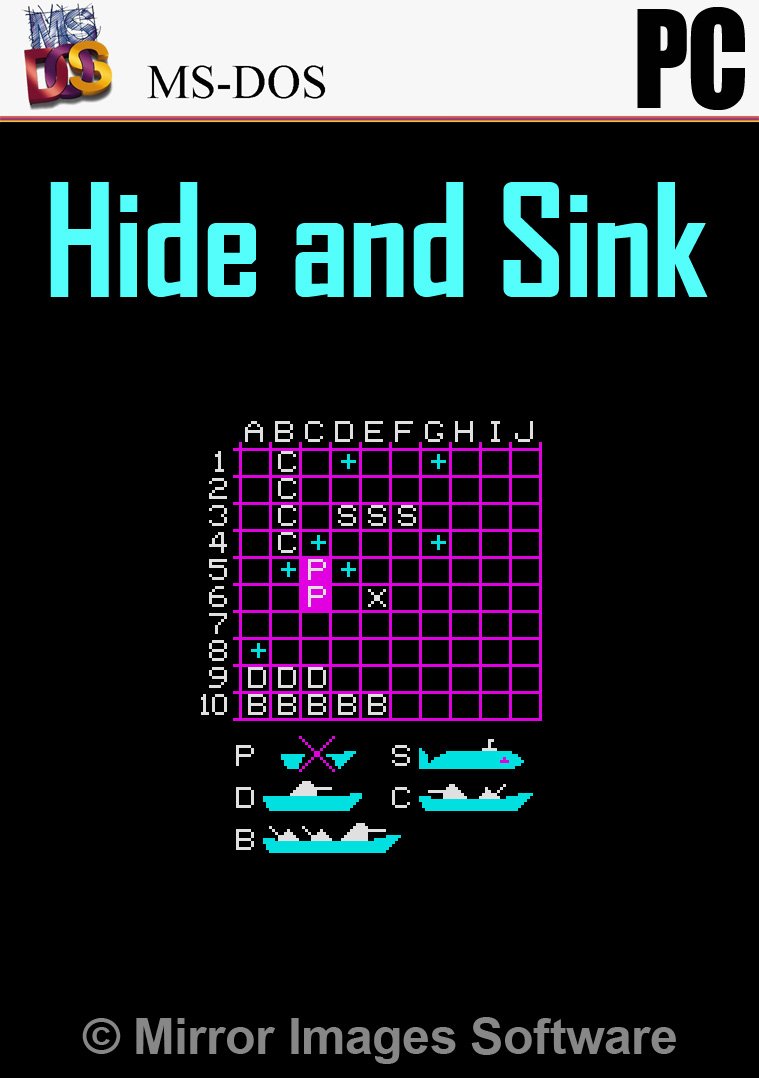 Console : DOS
Language :

Genre : Board game
Multiplayer : 1 player
Year : 1983
Developer : Mirror Images Software, Inc.
Publisher : Mirror Images Software, Inc.
The pen-and-paper game Battleship gets another digital translation, which pits man against machine for a round of grid-based marine warfare. Both sides get five ships each - of varying sizes - and hide them within their respective game boards, invisible to the opponent. Each side then proceeds to fire in turn, by selecting a target grid position. When all the squares occupied by a ship are hit, it is sunk; the first player to destroy the entire enemy fleet will rule the waves.
The player gets 3 game variants to choose from:


1. Hide & Sink - the basic game, with one shot per turn.

2. Super-Hide & Sink - the number of shots is limited, but each turn adds an optional missile launch (either from the sub or the patrol boat).

3. Super-Salvo Hide & Sink - as above, plus multiple shots fired per turn (depending on the number of ships the attacker has left).


Each of these may optionally be played in "night" mode, which hides the type/size of the target until it's completely totalled.
---
User Feedback