Hacker II: The Doomsday Papers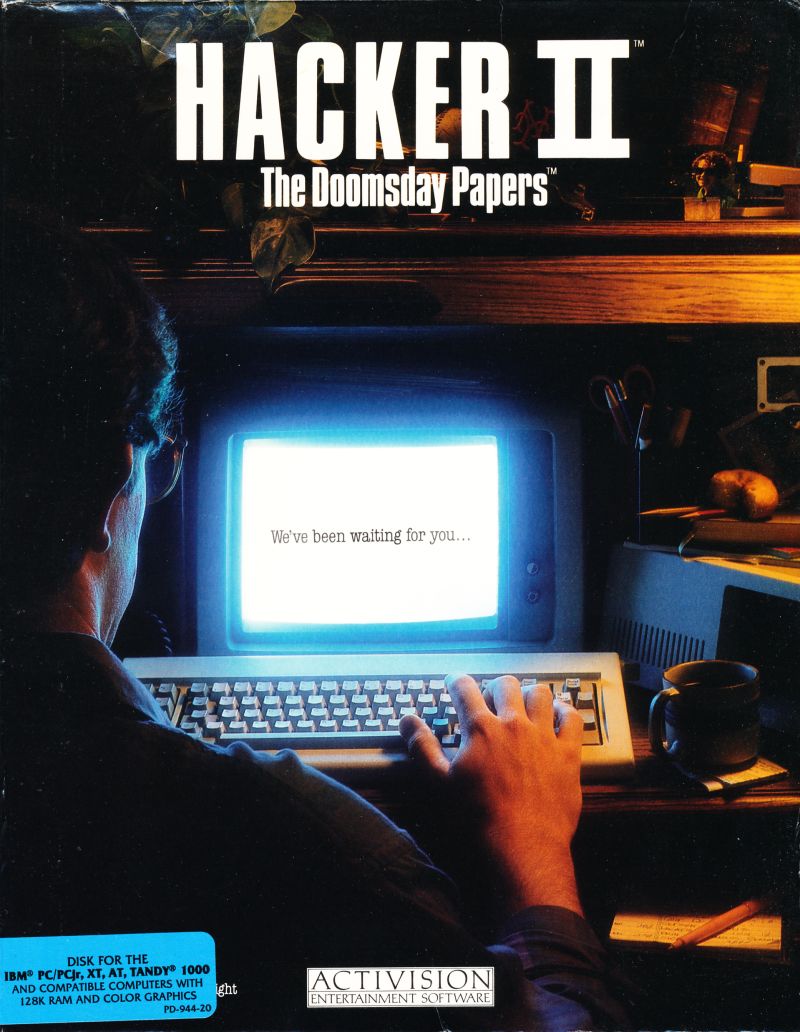 Console : DOS
Language :

Genre : Adventure - Text-based - Strategy
Multiplayer : 1 player
Year : 1986
Developer : Activision, Inc.
Publisher : Activision, Inc.
Hacker is an adventure/trading game based on what was then a unique idea. You're starting into the adventure as a real hacker would do, lacking information of what is to come, only driven by your ambition. Consequently, the game opens with a plain text screen, prompting you for the login password. To break into the system is the first puzzle you've got to solve.

Once in, you'll soon find out that you've accidentally stumbled upon a conspiracy of global impact. From then on, you'll maneuver a robotic drone around the globe through a tunnel system deep in the earth. In major cities, you may surface and talk to contact persons, who'll trade items for cash. When delivered to the correct city, you can exchange these items for a piece of evidence. If all evidence is collected, you're to inform the FBI. As if figuring out the correct routes and trades wasn't hard enough, frequent system malfunctions and security checks test your skill as well...
---
User Feedback