Final DOOM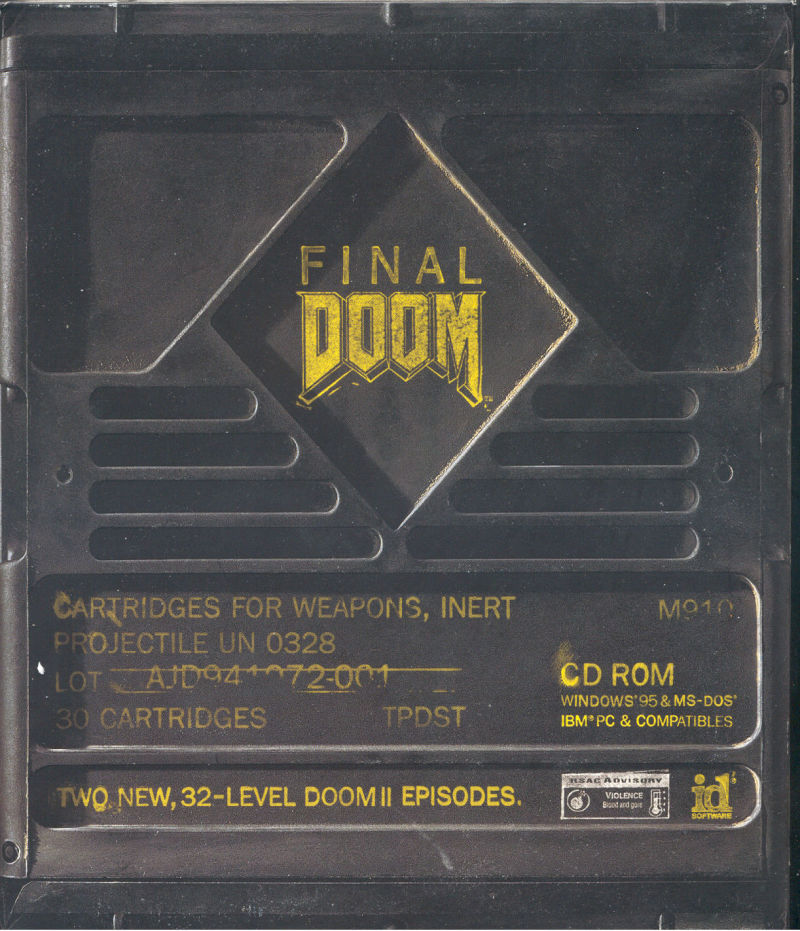 Console : DOS
Language :

Genre : FPS
Multiplayer : 4 players
Year : 1996
Developer : id Software, Inc.
Publisher : GT Interactive Software Corp.
Weekly games : 5

Final DOOM is the last ID-Tech 1 Doom game. It includes two separate 32 level episodes: TNT: Evilution and the Plutonia Experiment.Neither episode was made by ID Software themselves, but rather by two groups of individuals hired by ID; Team TNT (hence why Evilution has "TNT" in front of it and it's Iwad is named "TNT.wad") and the Casali brothers.Game play in both is completely identical to Doom2, right down to the level progression (i.e. 30 levels and two secret levels). Other than the new levels, the only new things over Doom2 are new stories (both of which appear to directly follow on from Doom2 rather than each other) some new textures and, in TNT's case a few new music tracks.
---
User Feedback