The Fellowship of the Ring : Part 2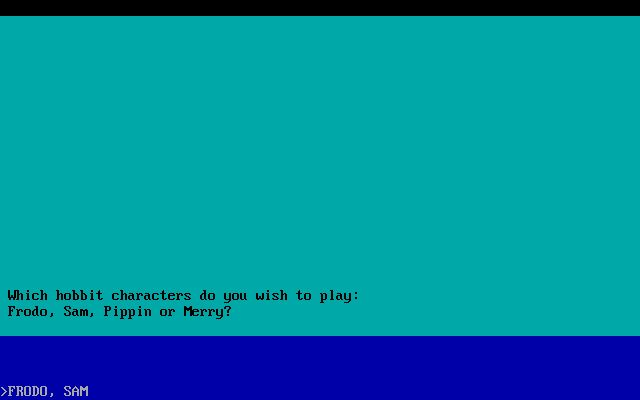 Console : DOS
Language :

Genre : Adventure - Text-based
Multiplayer : 1 player
Year : 1986
Developer : Beam Software Pty., Ltd.
Publisher : Addison-Wesley Publishing Company, Inc.
A J.R.R. Tolkien interactive fiction (with graphics) based game surround the efforts of the Hobbits: Frodo, Pippin and Sam and their quest to bring the ring to Mount Doom.

The game is divided into 2 parts (represented by 2 files: DOS version). The first part starts with Frodo at his home in the Shire, where eventually you will team up with the other Hobbits Pippin and Sam, as well as Aragorn and Gandalf. From meeting with Tom Bombadil, the Green Knight, the Balrog and ends with the Nazgul River incident.

The second part of the game starts with forming of the fellowship, thus adding new team members: Boromir, Legolas, etc., until the end of the novel.
---
User Feedback