1
Nitemare 3D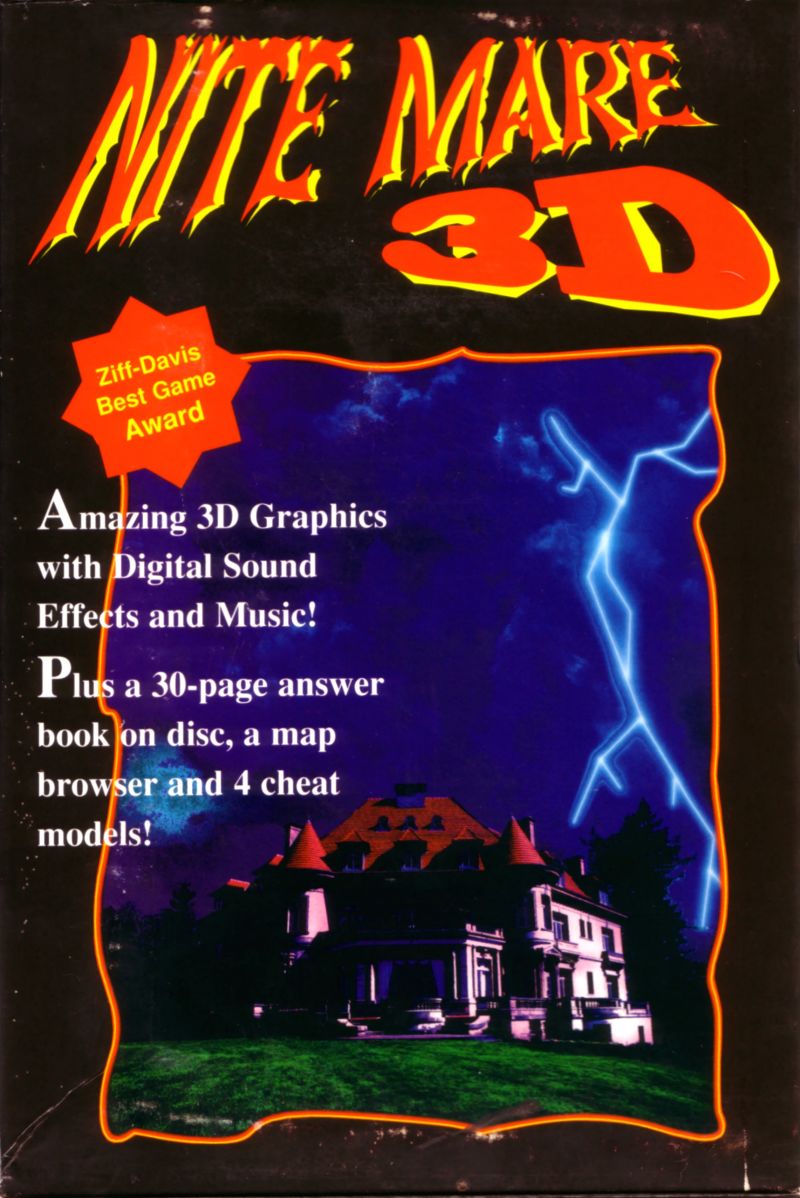 Console : DOS
Language :

Multiplayer : 1 player
Year : 1994
Developer : Gray Design Associates
Publisher : Accurate Research, Inc.
Nitemare-3D is a horror-themed first-person shooter and a sequel to the adventure game Hugo III: Jungle of Doom. Hugo's girlfriend Penelope is kidnapped by the nefarious Dr. Hamerstein, who intends to conduct terrifying experiments on her. Hugo has to explore the Doctor's twisted mansion, travel through underground caverns, and eventually face the villain himself and rescue his sweetheart.
The gameplay mostly follows the conventions of Wolfenstein 3D, which the game also resembles visually. However, its gameplay is somewhat more slow-paced and includes heavier doses of puzzle-solving. There are four weapons in the game - plasma gun, magic wand, pistol and auto-repeat plasma gun; enemies may be vulnerable to a certain weapon and resistant against others. The levels are maze-like and contain secret areas. The first episode was released as shareware; two commercial episodes followed, for a total of thirty levels.
---
User Feedback