J.R.R. Tolkien's Riders of Rohan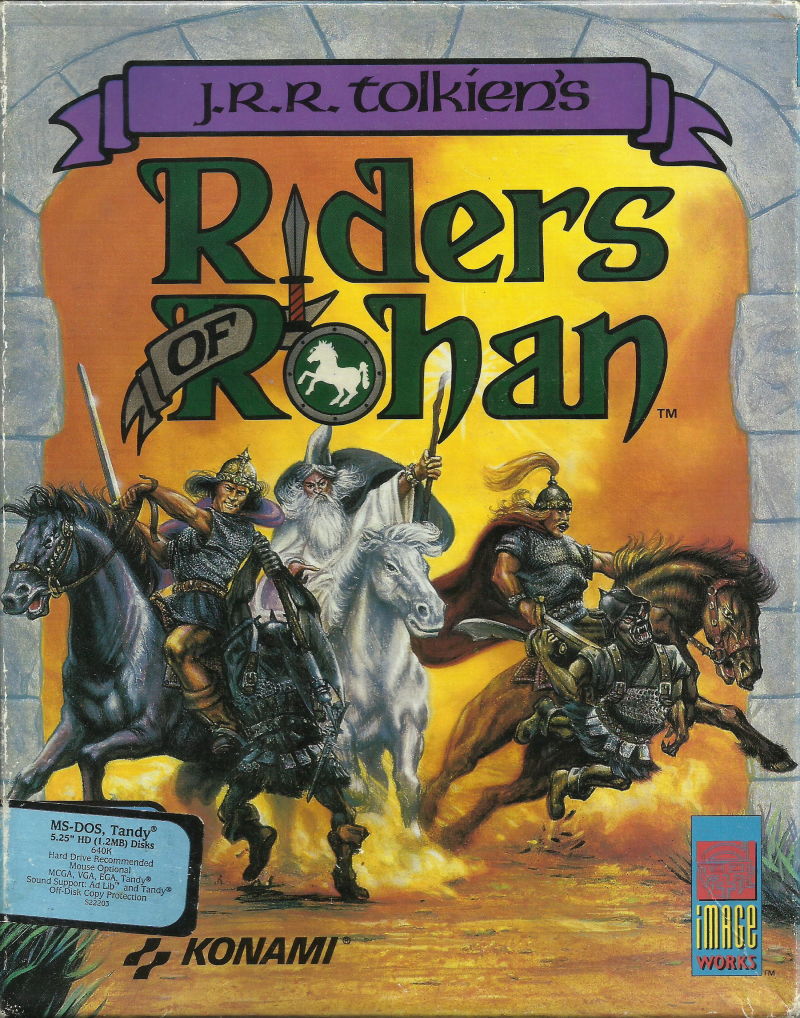 Console : DOS
Language :

Genre : Strategy
Multiplayer : 1 player
Year : 1991
Developer : Beam Software Pty., Ltd.
Publisher : Konami, Inc.
Another J.R.R. Tolkien based game, but specifically focused on the Two Towers story, starting right before the siege of Helm's Keep: the battle between the defending forces of Rohan and the attacking legions of the evil wizard Saruman. The game introduces a similiar style of play as War in Middle Earth, that is a macro-world map point of view which operates battles and movement of mass armies, and there's a micro point of view, a more 'action' approach where the original characters of the Fellowship can battle enemies at a smaller scale: Shoot orcs from a ranged distance, fight them melee in an arcade fighting style or challenge them in a duel of magic.
---
User Feedback