Demon Gate: 666 New Levels for Doom & Doom II
Downloads
Demon Gate: 666 New Levels for Doom & Doom II 2020/01/03 228.34MB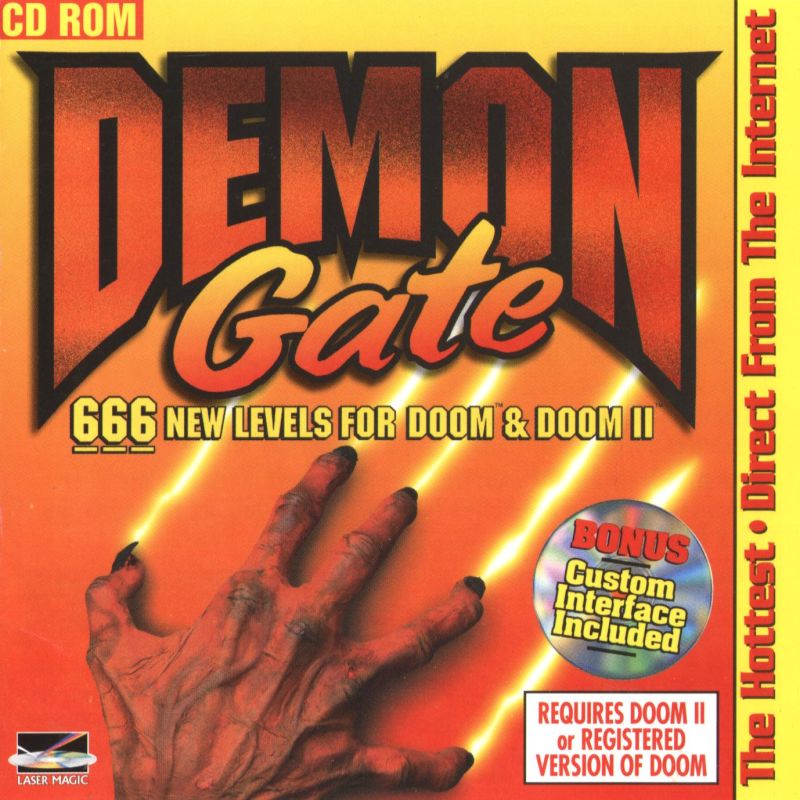 Console : DOS
Language :

Multiplayer : 1 player
Year : 1995
Developer : Laser Magic, Inc.
Publisher : Laser Magic, Inc.
A large collection of DOOM and DOOM II WAD files - Demon Gate was compiled by downloading add-ons off of the internet and then marketed to retail for those who did not have an internet connection. The disc comes with a utilitly called EasyWAD to help sort through all of the files.
---
User Feedback