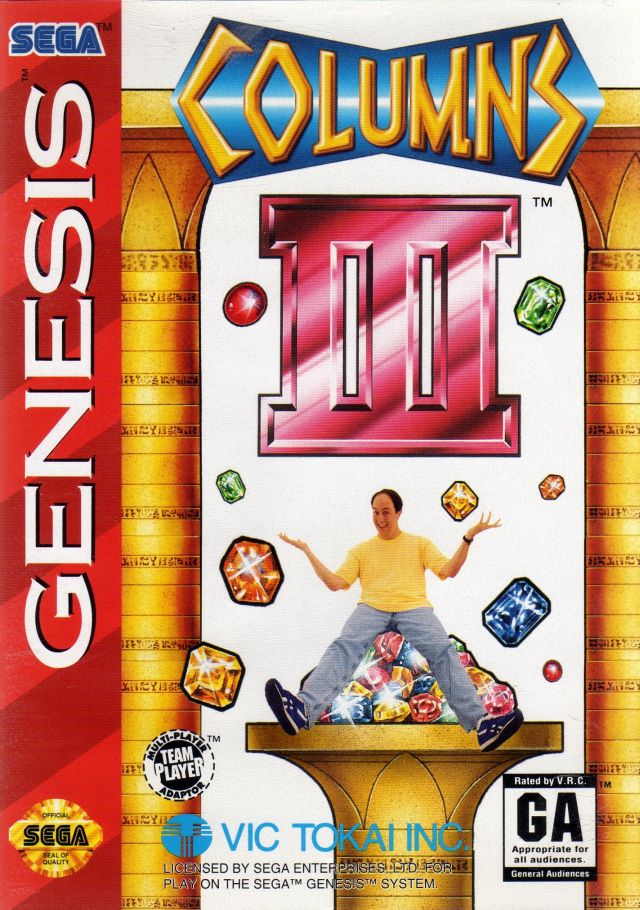 Console : Megadrive
Language :

Genre : Puzzle game
Multiplayer : 5 players
Year : 1993
Developer : Vic Tokai
Publisher : Sega
Popularity : 3

Third game in the Columns series. In this fast-paced puzzle mayhem, your goal is to arrange three or more jewels of the same colour horizontally, vertically or diagonally to remove them from the playing screen. While the jewels are falling, you can change the order of their colours. In the Arcade, Versus, and Time Trial modes, you can test your skills against an opponent, a clock, or a specific task such as removing a particular jewel. New features include a rising bar that can be used to annoy opponents and magical items that have strategic value to alter the outcome mid-game.
Game files
Columns III - Revenge of Columns 2010/11/05 239.98KB
There are no images in this album yet
Related videos
---
User Feedback