2
Yu-No: Kono Yo no Hate de Koi o Utau Shoujo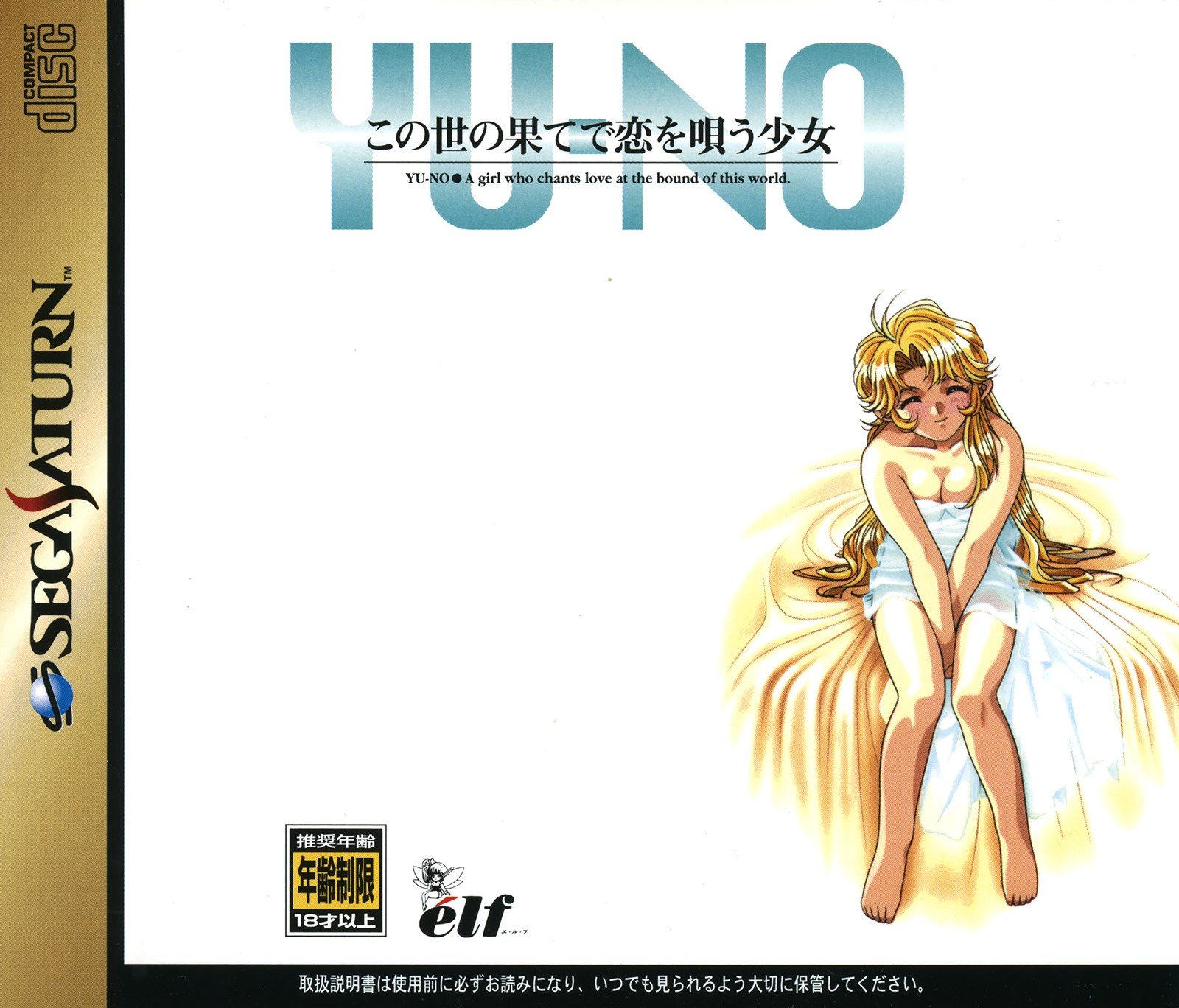 Console : Saturn
Language :

Genre : Visual novel
Multiplayer : 1 player
Year : 1997
Developer : Elf
Publisher : Elf
Takuya Arima is a young student whose father, a historian who has conducted various researches, disappeared recently. During a summer vacation Takuya discovers a strange orb in his father's room, along with a letter containing information about the existence of a parallel world. At first Takuya doesn't take it seriously, but soon he realizes that he possesses a device that allows him to travel to an alternate universe. Is his father alive, after all? If so, where is he? Meetings and conversations with many beautiful women, as well as a suspenseful investigation await Takuya!

Yu-No: Kono Yo no Hate de Koi o Utau Shōjo (the sub-title meaning A Girl Who Chants Love At the Bound of This World) is a Japanese-style adventure (still screens viewed from first-person perspective, a lot of dialogue) with a unique feature: multiple story paths are shown on a special map and can be accessed within the same playing session, by using orbs like the one Takuya finds in his home at the beginning of the game. If a path leads to a dead end, the player can opt to use a stone, go back, and investigate another place to lead the story into a different direction.
There are no images in this album yet
---
User Feedback