Yawara !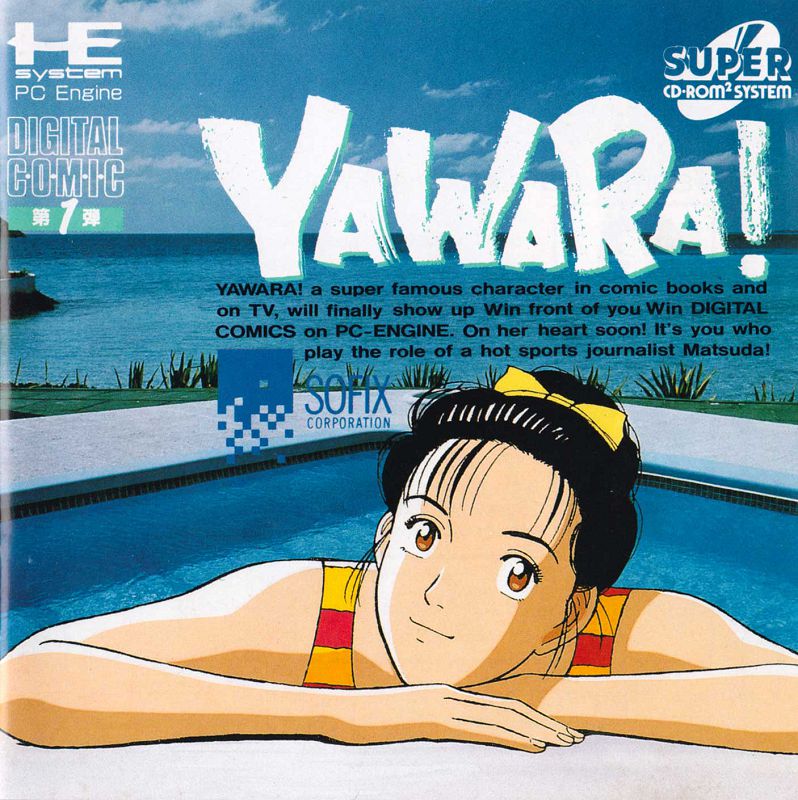 Console : PC Engine CD
Language :

Genre : Adventure - Visual novel
Multiplayer : 1 player
Year : 1992
Developer : Mutech
Publisher : Sofix Corporation
Based on the manga Yawara! A Fashionable Judo Girl, the game follows the story of Yawara Inokuma, the teenage granddaughter of a famous judo master. While she is trying to have an ordinary life, her grandfather insists on her studying the martial art of judo, and she has troubles to decide what her goal in life is going to be. The game's protagonist is one of the minor characters in the manga, a young journalist named Matsuda. Seeing how Yawara effortlessly beats up an assailant on the street, Matsuda decides to find out who the "wonder girl" is, feeling that she is going to become a famous sports star.
The game is what is commonly known as digital comic, i.e. Japanese-style adventure game without puzzles and with very limited, basic interaction possibilities. Typically, the player is presented with a few verb commands and object sub-menus at every screen, and has to go through them in order to make progress. Animated and voiced cutscenes frequently occur in order to advance the narrative.
---
User Feedback